Step-by-step Instructions to Add Your Business to HotFrog.ca
HotFrog.ca is a free, online directory, with a focus on small local businesses. After you add your business to HotFrog.ca, potential customers will be able to view a profile your create, giving you the opportunity to control the promotion of your business. This step-by-step guide will show you how to add your business to HotFrog.ca by creating a free, basic profile.
Step 1: Go to HotFrog.ca

Near the bottom of the home page you will see a green button that says 'Add your business'. Click on this button to create your free business profile.
Step 2: Create Your Business Profile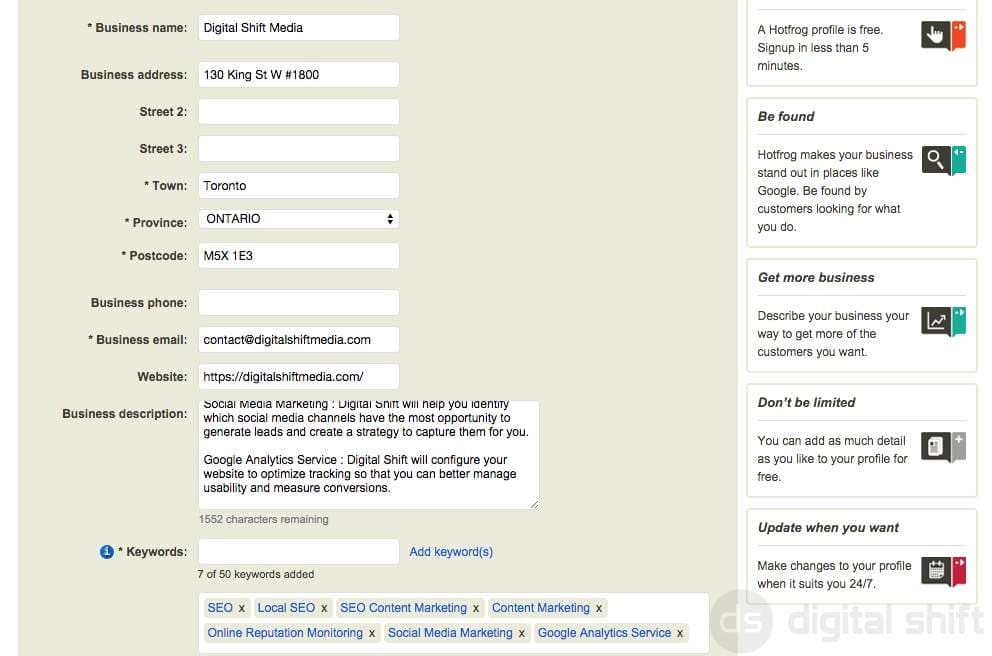 You will be directed to a new page where you can create your Business Profile. You are required to enter your Business Name, Town, Province, Postal Code, Business Email, and Keywords. The other fields are optional, but can help your business get noticed by a potential customer. Adding your website (if you have one) and a business description can help you win a potential customer over a competitor. In addition, adding multiple, accurate keywords or keyphrases will help the right customers find your page. You can add up to 50 keywords/phrases.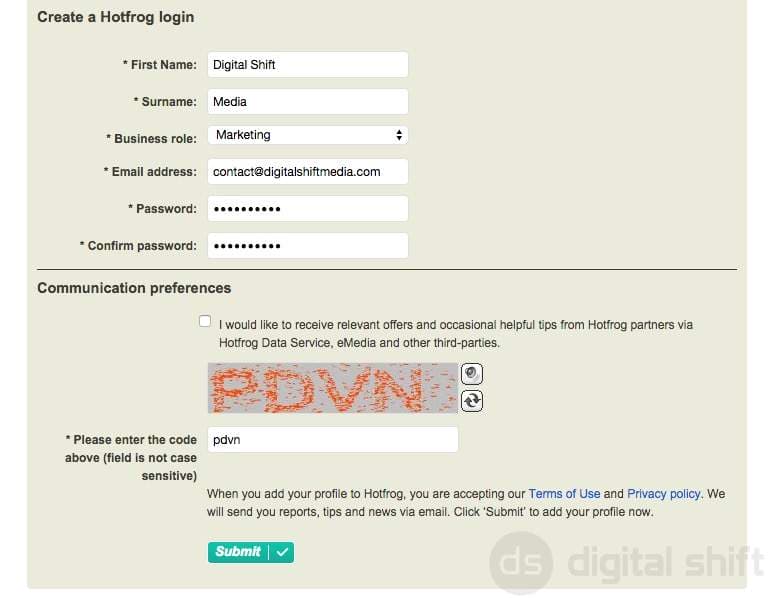 When you finish creating your business profile, scroll down to find the section to 'Create a HotFrog login'. This Login will not be visible to the public, and should be created for the account's main administrator, or with a login that can be shared by multiple administrators. The email you provide here will be where the account confirmation will be sent.
Below the section to 'Create a HotFrog login', you will see the 'Communication preferences' section. Here, you can decide whether you'd like to receive future communications from HotFrog, and you will also be asked to complete a mandatory Captcha. Once you have input the correct captcha, select 'Submit'.
Step 3: Select Your Profile Type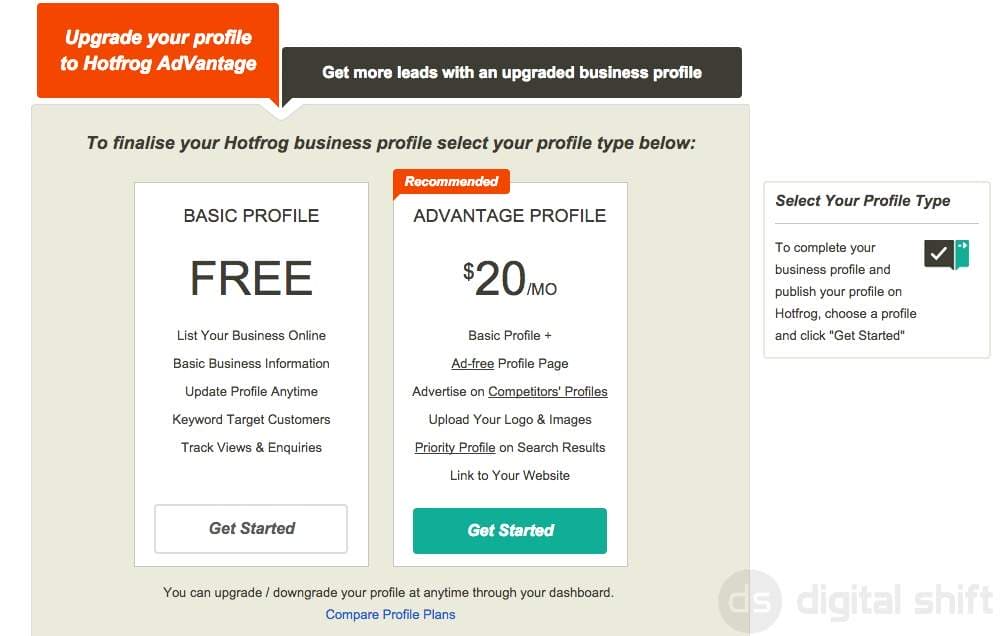 On the next page, you will be asked to select the type of profile that best fits your business needs. The Basic Profile is free, but comes with limited options.
The Advantage Profile will give your business more support, and costs $20 a month. If the Advantage Profile fits within your marketing budget, you can scroll down to see if the service is right for you.
If you would like to stick with the free, Basic Profile, select the white 'Get Started' button.
Step 4: Online Confirmation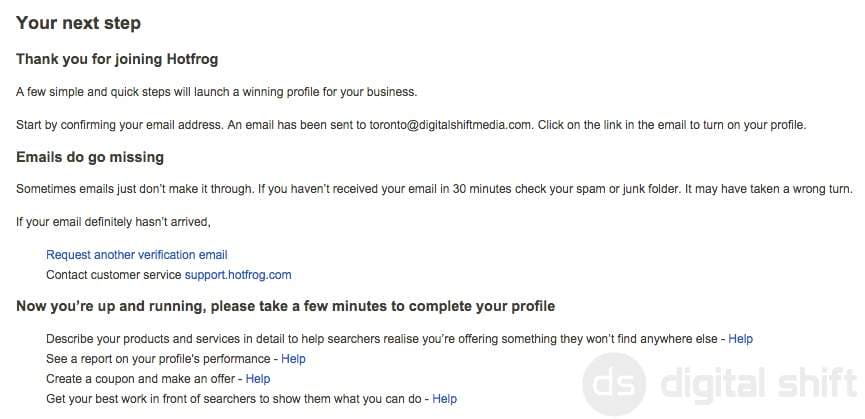 You will be directed to a page thanking you for adding your business to HotFrog.ca. HotFrog will now send you a confirmation email to the email you submitted for the HotFrog login. If you don't receive a confirmation email from HotFrog within 30 minutes, there is a link in the middle of this page to 'Request another verification email'.
Step 5: Email Confirmation

Once you receive the confirmation email, your business has been successfully added to HotFrog.ca. In the middle of this email, you will see a link to confirm your email, and activate your account on HotFrog.ca. Click this link, and you will be directed to a new webpage.
After clicking the email link, you will be directed to your HotFrog.ca Dashboard. The Dashboard will give you tips to strengthen your profile, as well as edit/update any information about your business. The free, Basic Profile will give you some analytic reporting, which you can access from the 'Reporting' tab across the top. In addition, you always have the option to upgrade to the Advantage Profile.