Your Insurance Marketing Specialist Awaits!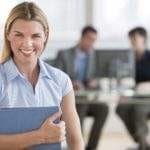 Are you an innovative insurance company looking to boost your insurance leads? Our free insurance marketing evaluation will help determine if you're missing out on opportunities to maximize your insurance prospect leads. Find out if you are getting the best insurance marketing service for your unique needs.
At Digital Shift, we're on your team and want to see your agency succeed. We work together with you to help you reach your SEO goals with the right mix of SEO services. Using our client portal, you'll have 24/7 access to your reports. We'll update you as often or as little as you please, but you'll always have the comfort of knowing that you have full access to your reports and information anytime you like—we pride ourselves on our full transparency.
SEO for Insurance Agencies: Why Choose Digital Shift?
Since 2007, our team has worked tirelessly to become experts in Search Engine Optimization. Our proven methods have helped countless business owners expand their operations and experience tremendous growth. Partner with our specialists to take your digital marketing campaigns for insurance companies to the next level.
We have a team of trusted SEO Specialists, Content Writers and dedicated Account Managers who will work collaboratively to create a comprehensive organic SEO campaign that will get you actual results. We offer a wide range of services, from crafting informative content to handling 100% of your Google My Business optimization, posting and replying to customer reviews. We take the time to get to know you and your business, so we can deliver the best service possible—always answering your questions and being available to you. Building long-term relationships with our clients is one of our top priorities.
Our insurance SEO experts have the expertise and the most cutting-edge SEO tools to create the best SEO strategy for your unique insurance business. When you partner with Digital Shift, you can relax knowing our work will always be delivered on time, on budget, and backed by our guarantee. Our in-house team will work with you so we understand how your business works, who your target audience is, what your goals and distinct needs are. After listening to you, we can then formulate a strategy for your marketing problems.
We're the Digital Marketing Experts
We'll help you with generating insurance marketing ideas if you're stuck or need direction. If you entrust your insurance agency website to us, we will optimize it in a way that generates conversions to your maximum potential. This includes paying special attention to any data you currently have and implementing it in a way that helps with Customer Relationship Management.
We're online experts—we know what to do to help you generate leads. These won't be forced leads that you pay for. You'll appear at the top of searches organically—getting free organic traffic. This means that the content of your website will be so relevant that search engines will pick you to list at the top! This counts for any target you may have, whether it's for personal insurance or commercial—we'll help you target leads with our services.
We understand what Google looks for, as well as what your potential clients are looking for. One of our PPC Insurance Specialists can pair this knowledge in a marketing plan that helps you pay a lower CPA (cost per acquisition) and decrease your overall customer acquisition cost.
Leave it in our hands—automate your insurance email marketing and follow-ups. Leave your marketing with us so that you have more time to spend with your valued clients.
What You Have Access To
Site Optimization: Our experts will assess your current site and transform it into exactly what Google is looking for, so you're able to rank with confidence. We'll create tailored blog posts and pages and boost its user experience to improve SEO. We'll also continuously monitor your site—making any necessary adjustments as time goes on so you stay relevant.
High-Quality Content Marketing Strategy: Our team of writers can skilfully craft informative and engaging blogs optimized for localized, target keywords for insurance companies. We'll work with you to establish topics that will boost your site's online visibility, and that are also relevant to your target audience. Our quality content will illustrate your insurance company's unique expertise—reinforcing brand authority.
Link Building Campaigns: SEO works in two ways, on-page SEO—the content you control on your site—and off-page SEO. By placing quality backlinks to your content on the pages of other credible websites, we'll maximize off-page SEO efforts to further boost your site's online authority; this will help increase credibility with both potential customers and search engines.
Google My Business and Business Citations Optimization: Your Google My Business and Google Maps listings need to be optimized for prospective clients to find you. When they do come across your listings, they should portray how dedicated you are to your customer base by having a strong brand reputation management strategy.
Social Media Marketing: Our social media savvy team will expertly handle your online presence to build a loyal following while increasing brand awareness.
What We Offer
Speedy and High-Quality Service: We make ourselves available to you so any questions you have will be answered promptly, and work hard to ensure that you're satisfied with our services.
Up-Front Monthly Pricing: We aim to earn your business time and time again, so we don't pressure you into long-term contracts.
Complimentary, No Risk Assessments: We offer free consultations so you know where you currently stand and what you can do about it. We genuinely want to see you succeed!
100% Transparency: You'll have 24/7 access to our reporting portal, so you can view all your information any time. You'll never feel in the dark!
Insurance Agency SEO: Local Targeting
The clinch-pin of our digital marketing strategy is utilizing local SEO to get your insurance website where your target audience can find you. Local targeting is ideal for insurance companies looking to reach clients in a specific community, city or even state. By using local keywords geared toward a specific geographic location and weaving these keywords seamlessly into your website's content, searchers looking for insurance services near them will be able to find your site. Local targeting is highly beneficial because it helps you compete with other insurance companies in your area—instead of all the insurance companies on the internet!
Insurance SEO may be very competitive, depending on your location. Since there may be a high search volume with competitive keywords, it's key to hire an experienced digital marketing agency to increase your search visibility and reach your target demographic. At Digital Shift, we not only understand the online marketing needs of insurance brokers and agencies, but we have also spent years developing a tried and true SEO process.
Frequently Asked Questions
Do you have questions about how to improve your site's search engine ranking, get more qualified leads, and reach a larger audience, subsequently growing your customer base? We've outlined a few commonly asked questions below so you can gain clarity about SEO for insurance companies. If you'd prefer to speak directly with one of our SEO specialists, we invite you to give us a call today or book a free consultation for more information about our digital marketing services.
Why Will My Insurance Company Benefit from Insurance SEO Services?
Without SEO services, your website will have trouble ranking and showing up where your target audience can find you. As we're sure you know, insurance is a highly competitive industry, and every other broker and/or agency will be vying for their website to rank ahead of yours. While you could try to optimize your site on your own, you'll quickly discover how labour-intensive and time-consuming it is without the expertise of a digital marketing agency. This could leave you feeling disheartened that you aren't seeing the results you need—making it even more challenging to continue without a professional service.
Why is SEO for Insurance Companies an Ongoing Process?
It might seem like once your content is ranking on Google's coveted first page, that the job is done.  However, this is not the case. While it's true that once you've built enough authority to land on the first search page result you're in a good place—given that you'll benefit from even more clicks—it is also true that Internet marketing is constantly evolving.
What worked last year—let alone last month—for your insurance company's marketing plan will need to evolve. Algorithms and search patterns are constantly changing. With each algorithm update comes new best practices in site optimization. The long and short of it is, you need a dedicated digital marketing strategy that won't abandon you once you start ranking. Otherwise, all the initial efforts could be for nothing!
What Does the Best SEO Strategy for an Insurance Company Look Like?
The best SEO strategy for an insurance company means partnering with an SEO company that knows your industry, appreciates the nuances of operating a brokerage or agency and understands the specific regulations for your industry's marketing efforts. It means working with SEO specialists that use the best tools available to do a deep-dive into the best insurance keywords so that your content is chosen by Google to rank on its first page—supported by a team of content creators so your website truly shines.
Since each insurance company has different goals, target audiences and marketing needs, we'll work with you to create a unique marketing plan that addresses your pain points and help you attain the growth you're looking for.
How to Get Started with SEO for Insurance Agents?
Although the world of digital marketing and SEO can seem a little daunting, getting started is simple. All you have to do to get started is book a free consultation with one of our digital marketing experts. During the call, we'll walk you through your present marketing strategy's strengths and weaknesses. We'll run a quick analysis of your current SEO efforts and let you know how we think you can take it to the next level. This consultation is completely no-pressure—we truly care about seeing your business succeed and are happy to help you get started.
What is Your Process for Insurance SEO?
Our tried-and-true method has helped hundreds of business owners experience the financial growth they're looking for. But, you don't have to take it from us! For further proof that our process works, check out our client testimonials and see how we've helped business owners across North America meet—and exceed—their goals!
Does SEO for Insurance Agents Work?
Absolutely. SEO works for all industries, including insurance companies. That's the beauty of Search Engine Optimization! Since your potential customers are shopping for insurance online, it's by far the best place to reach them. In fact, did you know that 63% of organic search traffic on Google is from mobile devices? It's more important than ever to put your marketing efforts where your target audience can find you. And this means understanding what your prospects are searching for and how they're looking for insurance online.
Start with a Complimentary Insurance Marketing Evaluation
Do you feel like your current digital marketing company is letting you down? Or perhaps you're worried they are engaging in black hat SEO that Google will frown upon? Or maybe you haven't chosen a digital marketing agency yet, but have more questions for our SEO specialists.
When you choose Digital Shift, you choose to invest in SEO techniques that work. You choose to watch your business grow by reaching more customers, gaining better quality lead generation and converting searchers into paying customers. Our service manages all your SEO efforts for you, so you can continue focusing on delivering outstanding services to your clients while we handle your SEO and online marketing needs. We have extensive experience working with insurance brokers and agencies, and would love to help your business succeed.
Contact us today to get a free digital marketing evaluation to ensure that your current digital marketing company is not leaving opportunities on the table. Find out if you are getting the best service for your insurance marketing needs. Call now to speak directly with an insurance marketing specialist.