Are You Looking for Plumber SEO? Look No Further!
At Digital Shift, SEO for plumbers is done right! Marketing is our passion and our search engine optimization (SEO) specialists know that the best SEO for plumbers should include an understanding of your ideal customer's needs, research on plumbing search keywords and on your competitors, and quality content that is search engine optimized. The right tools for the job mean that your work is delivered on time, on budget, and is backed by our guarantee! Our team of in-house digital strategists, social media enthusiasts, SEO copywriters, content marketers, and search engine optimization specialists collaborate with our Google My Business management specialists to deliver the best SEO for plumbers possible. Our done-for-you service is designed specifically for your plumbing company so that you don't have to worry about your search engine marketing.
The Right Plumbing SEO Strategy to Grow Your Business
Digital Shift has a complete solution designed for plumbing companies. Our plumber SEO services include everything you need to outpace your competition and generate more leads. Our team knows the plumbing industry and understands plumbing services. We work with plumbing professionals and plumbing companies just like you every day!
Smart Plumbing Keyword Research
When a potential new customer enters an SEO keyword phrase into Google or another search engine that is relevant to the plumbing services you offer, ideally your site will appear first or high up on the search engine result page (SERP) and score you some website traffic. But for that to happen, you need to signal to Google that your site is an authoritative and relevant answer to their query — and you need to know what potential clients in your local area are searching for. Your Plumber SEO specialist performs in-depth research to find out exactly what your clients want, so we can optimize your site for your target audience. Because we focus on high-value purchase intent keywords, you're not just getting clicks — you're getting attention from local people who need plumbing services right now and are ready to pay.
Location Targeting
Have you ever wondered why you don't do much plumbing business in your city's wealthier neighborhoods, or why you never seem to get calls from the smaller towns and communities close to your main city? There's a simple answer: your website is not optimized for those areas so Google isn't showing your site in the SERP when people in those specific locations search for plumbing services, even if they are part of your service area. Digital Shift can correct that problem by creating location-specific geo pages to signal to Google that your services are local and relevant to residents of the particular neighborhoods or towns that you want to target most.
Google My Business Management for Plumbing Companies
We know that an up-to-date and managed Google My Business (GMB) profile can help you move the needle and that's why GMB management is included with our plumber SEO services. Sustainable growth online is not just about optimizing for the right keyword, it includes keeping your business profile up-to-date, managing your online reputation, enhancing user experience and turning a first time customer into a long term client. Our local marketing experts will refresh your GMB listing with new content daily and responds to all reviews and queries posted by current or prospective customers. Whether your potential plumbing customer needs emergency plumbing services, is looking for hot water heater repair, or needs help with a sewer backup problem, we've got you covered.
Quality Link Building
When another website links to your local business site, Google considers that backlink to be a "vote" that indicates the trustworthiness and authority of your website. The more backlinks you have leading to your site, the more likely it is to rank highly in search results. However, it's not all about quantity — quality is extremely important as well. Some Plumber SEO services forget about that part and use shady practices to get a huge number of backlinks very quickly. That might work well for a short time, but the advantage will soon disappear and your site could even be penalized by search engines for not following their policies on backlinks. Our team of Plumber SEO experts takes the time to conduct thorough outreach to high-authority sites that are relevant to the plumbing industry, building partnerships that not only get legitimate, high-quality backlinks and raise your ranking, but also encourage users on trusted sites to check out your content.
Content Writing and Blogging
You are probably already well aware of the importance of having clear, engaging content on your website — but did you know you're missing out on a big opportunity to get your website ranking if you don't have a regularly-updated blog? Blogs provide informative, fascinating content to your website visitors, but people aren't the only ones reading them. Google's algorithm "reads" blog posts and uses the keyword information it finds to increase your site's ranking. For example, a blog post about money-saving tips from local plumbers can help your site rank higher for the keyword phrase "local plumbers," among many others. Don't have the time or expertise to sit around writing blog posts all day? No problem — Our team will regularly update your site with fresh, interesting content that is optimized for the keywords your prospective clients are searching.
Business Directory Listing Optimization
Having your business listed on online directories is another important way to increase the visibility of your site in search engine results. After all, directories generally contain a link to your website, which is another precious backlink in the bag. But just listing your name isn't necessarily enough — every listing should also be optimized to make the biggest positive impact on your rankings. Depending on the individual directory site, that could be your business name, phone number, and a brief blurb, or it could be an extensive chunk of content that is well over 1,000 words. Our team of plumbing SEO experts will review, create, and optimize listings for every single relevant directory in your industry.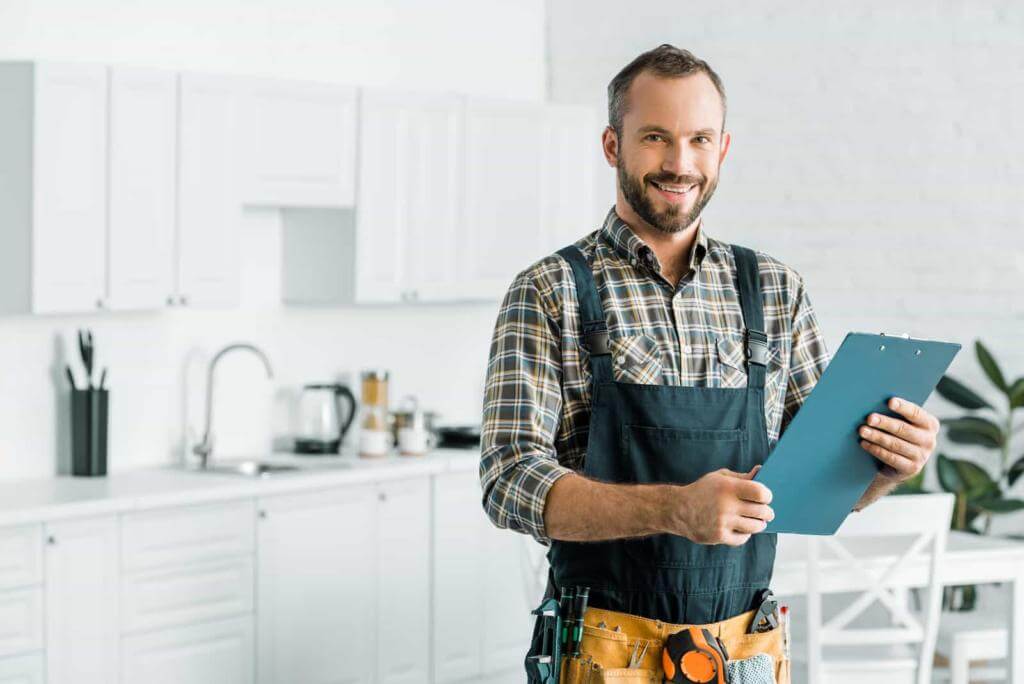 Why Choose Digital Shift for Your Plumber SEO Needs?
Digital Shift has helped hundreds of plumbing companies optimize their websites to get new leads, win new customers, and increase profits.
Plumbers and plumbing franchises choose Digital Shift because they get:
FREE NO-obligation assessments
Easy to understand up-front pricing
Timely, professional services
365, 24/7 reporting portal for 100% transparency
Are you experiencing any pains or frustrations with Google Business listing or your search engine rankings? When you search your business on Google or Google Maps, are you not showing up? Contact us and we will ensure that you rank high in searches. We will make ourselves available to you and are happy to take your call. We understand that running your plumbing business is time-consuming. You're dealing with your various tasks, jobs and customers and there aren't enough hours in the day to keep your website ranking. We follow best practices to ensure your ranking stays strong on Google.
At Digital Shift, we're on your team and want to see your plumbing service succeed. We work together with you to help you reach your Plumber SEO goals. We'll update you as often or as little as you please, but you'll always have the comfort of knowing that you have full access to your reports and information anytime you like — we pride ourselves on our full transparency. Experience the Digital Shift Advantage and contact us today.
Your Digital Marketing Partner
SEO for plumbers by Digital Shift is 100% managed for you! Our Google listing and local search engine optimization specialists work under the same roof, ensuring clear and open communication between our team to deliver on your digital marketing objectives. When you call us, you'll never be shuffled around to various people who have never seen your account before and don't know what's going on. Instead, you'll speak directly with your dedicated account manager who has been with you from the beginning and knows where you're headed. Find out how our SEO for plumbers service can help you generate leads, get new customers, and boost your customers by reading our latest plumbing SEO case study.
Our Plumber SEO Strategy is Exclusive in Your Service Area
Some plumber SEO companies will promise you the world — and then turn right around and promise the same thing to your competitors! How can they have your best interests at heart when they're actively working for your competitor? You never have to worry about that with Digital Shift. We only work with one business in your industry and service area, and that's you. If your competitors try to sign on for our services, we'll turn them away and focus exclusively on the success of your plumbing business.
Digital Shift Specializes in Plumber SEO
Anyone can plunge a drain (how effectively they do it is another matter...) but when you need help to cope with a sewer system backup or a burst pipe, it's time to call in a plumber. In a similar sense, effective plumber SEO is best done by a specialist who understands not just general SEO, but the unique challenges of running a plumbing business. Digital Shift focuses on home service industries, including plumbing, so we know what your clients want and need. We'll use the specialized expertise we've gained over years of working with plumbers to deliver an effective, pain-free plumber SEO service to you.
Plumber Marketing Services Like No Other!
We work with you to make your business a success! The first step is for us to understand your goals and sales targets. We then consult with you to break down the number of required booked calls, based on your average service call revenue. Next, we break down your calls to booked service call ratio. Simply put, this is the percentage of phone calls that result in a service call. Knowing these numbers allows us to help determine the number of leads that are needed to reach your sales targets. We make the process easy and provide you with a breakdown of our digital marketing strategy. The best part of working with Digital Shift is that you don't need to be a technical or marketing expert. You take care of your plumbing business, and we help you generate plumbing leads.
With our SEO for plumbers, you can count on:
Fair, transparent pricing
Fixed pricing plans so that there are no billing surprises
High-quality content and Plumber SEO work
Fast professional customer service
Convenient online meeting scheduling
Daily SEO rank tracking for your service areas
Digital Shift is friendly, affordable, honest, and convenient. We will help get your plumbing SEO fixed and ranking in search engines in no time! Stop worrying about your Google Maps or your organic rankings in Google. Let us give you the peace of mind that you deserve.
Frequently Asked Questions About Plumber SEO
Have some questions about our plumber SEO services, or want to know more about SEO in general? Give us a call right now to chat with a digital marketing expert, or check out our answers to some common questions below.
How Do You Measure the Success of a Plumber SEO Campaign?
Increase in sales and call volume are the most important metrics. We evaluate your online presence, including the rankings improvements in your service area, the increase in number of qualified leads as well as the increase in new customers for your plumbing company. We also monitor and review your technical SEO, Google Analytics, organic traffic, search terms, keyword rankings, Google My Business, monthly search volume, bounce rate, backlinks and many other SEO performance metrics.
What Can I Expect as a Plumber From SEO Services?
As a local plumber you can expect an increase in search visibility and revenue growth. Comprehensive service from a plumber SEO expert will make a positive impact on your business, including: more revenue, more customers, a lower cost per lead, improved rankings, better search engine visibility, and overall growth.
How Much Does Plumber SEO Cost?
SEO services for plumbers typically cost anywhere from $1,500 to $3,500 per month, depending on the services included in the plan. The investment can vary depending on the service area and competitiveness. Plumbing companies operating in very large competitive markets can expect to invest $5,000 or more per month to see results.
Why are Online Plumber SEO and Plumber Marketing Important?
Online marketing and SEO are the most effective channels to be found by customers actively searching for your services. These digital channels are more measurable and effective than traditional marketing efforts.
What ROI Can I Expect From SEO as a Plumbing Business?
Most plumbing companies will see an ROI of 200-300% in the first year. The ROI of an SEO campaign can exceed 500% percent in the second or third year. Results vary based on the state of your content, backlinks, current plumbing website, and the number of competitors in your market, as well as the size of the service area.
Can You Help If My Plumbing Company Also Does HVAC Work?
Yes! As we specialize in the plumbing industry and the home service space, our team also consists of HVAC SEO experts. We understand that each business owner has unique needs and expectations when it comes to their organic search rankings, so we work with each owner to customize a local marketing strategy.
What are the Components of a Successful Plumber SEO Strategy?
To get your plumbing company ranking and winning new customers, a well-rounded SEO strategy is required. A successful strategy includes content creation, link building, GMB listing management, reviews management, social media management, SEO tools, plumbing website optimization, and other digital marketing tactics.
Does Plumber SEO include Local SEO?
Yes. All of our plumbing and HVAC programs include local SEO services. Our SEO agency will manage your citations and update existing online directories, as well as create new business listings, business directories, and profiles. With our local SEO program we monitor and optimize your location for the right SEO keywords to rank in maps and your service area.
Does Plumber SEO Include On-Page SEO?
Yes, our SEO company will manage your content calendar and content strategy. We'll create high-quality SEO content optimized for relevant keywords and topics. We will also review the on-page SEO of your existing content to maximize your SEO efforts. Digital Shift knows and understands the plumbing industry and content marketing! We will also add new content to your plumbing website and perform search optimization each and every month.
Do Plumbing SEO Plans Include Social Media?
Yes, our team will manage your social media accounts. We will get you in front of your ideal customer and manage your social media presence on Facebook, Instagram, LinkedIn, Twitter, and other social media platforms. Our team can help you capture the attention of your audience with relevant content, social proof, and measurable goals.
How Long Do SEO Services Take for a Plumbing Business?
Plumbing and HVAC companies can start seeing SEO growth as early as 90-120 days depending on the competitiveness of the market. After 6-9 months of quality search optimization from an experienced plumber SEO agency, your business can expect to experience a significant increase in its bottom line.
What Experience Do You Have Working With Plumbing Companies?
We know SEO for plumbing and plumbing contractors! Our SEO company has been in business since 2007. One of our first clients was a plumbing company that we helped transition from the Yellow Pages to online channels. To this day we work with plumbers and plumbing franchise owners across North America.
How Do I Get Started With Your Plumber SEO Services?
Get started by calling or book a complimentary assessment. This will allow our team to analyze your business and create a plumber SEO strategy for you. During the call we will walk you through our SEO campaign step-by-step so that you can see exactly how we can help.
Want to Double Your Plumbing Leads?
You take care of your plumbing business. We take care of everything else. A fully managed approach to plumbing SEO allows you to run your plumbing business worry free while we take care of technical components of your digital marketing strategy, Google My Business, and rankings in search engines.
At Digital Shift, plumber marketing and SEO for plumbers is simplified. Call us today at set up a free consultation to talk about your local search strategy.