National SEO Services Explained!
National SEO is a long-term strategy that many multi-location businesses and enterprises utilize to differentiate and outrank their competitors. The focus of a  National SEO strategy is ranking for broad keyword terms rather than ranking for specific geographical terms.
Local SEO vs National SEO Service?
Believe it or not, there are some basic distinctions that separate local SEO from national SEO services. SEO stands for search engine optimization and is believed to be the biggest helper in gaining leads and customers for businesses of all sizes. Business owners who invest in SEO will ultimately find that in this highly competitive market, there are many tools available. The question is which one to focus on that will optimally help your campaign.
Like with most practices, search engine optimization requires in-depth knowledge of the factors that help boost the ranking of your website or a specific webpage on search engines. How your page performs on search engines is not limited to a single characteristic. Rather, it is the combination of several components such as proper keyword research, captivating headlines, external and internal links, and much more.
As small to medium-sized businesses do not have much advertising spending, many are already aware of SEO's free benefits. However, despite that it does not usually cost a pretty penny, it is worthwhile for your business? Would a local SEO service be more beneficial?
As a local SEO service does differ from organic SEO, it is important to remember their specific distinctions. These include when it's recommended to use one over the other, the benefits of each one, the advantages and disadvantages of each, and the difference between hiring a professional and doing it yourself.
National Search Engine Optimization Services
National search engine optimization is a marketing practice that revolves around your website. This may or may not have the addition of a geographical component. For traditional SEO, search engines are looking for relevant and trusted content. If you are operating a small business, your prospective customer may be in the early stages of his or her buying journey. Compared to a local SEO service, SEO methods rely on the relevancy of the content. You can also think of a local SEO service as your prospective customer being in the late stages of his or her buying journey. As such, by investing in a local SEO service, you will have a competitive edge over your competitors.
Compared to a local SEO service, organic SEO methods rely on the relevancy of the content. You can also think of a local SEO service as your prospective customer being in the late stages of his or her buying journey. As such, by investing in a local SEO service, you will have a competitive edge over your competitors.
Compared to a local SEO service, organic SEO methods rely on the relevancy of the content. You can also think of a local SEO service as your prospective customer being in the late stages of his or her buying journey. As such, by investing in a local SEO service, you will have a competitive edge over your competitors.
With organic SEO, the buyer may be searching for information related to the product or service they are looking to invest in. He or she will be comparing prices, companies, or even looking for cheaper substitutes. With this in mind, it is important that through organic SEO, your content for a specific product or service you offer is written to the best of your ability. How can you achieve that?
The perfect starting point to that would be to do initial keyword research. What are the keywords most relevant to what you're trying to sell? Is it worth competing for that keyword? Keep in mind that you can have primary and secondary keywords. This first step is crucial and will serve as a helpful guide in the next steps to come. Now that you know what keywords to use, tailor your content to read smoothly with those keywords. Written content requires significant effort and time and can be tedious when you do not have a plan beforehand.
Once you've written and edited your content, it would be time to embed external and internal links. Linking to other appropriate content and to other pages your visitor may be interested in will boost credibility. As such, if others link back to your own content, it's a sign to search engines that it's credible and relevant.
In essence, a national SEO service should include the optimization of web pages with relevant content. This content should be well written with keywords strategically embedded within. External and internal backlinks should also be found throughout the content. If there are images or videos, ensure that they are properly tagged with primary or secondary keywords. Headlines and meta descriptions should have keywords as close to the beginning as possible.
The Benefits Of Using National SEO Services
As SEO primarily rely on the relevancy and quality of content, the benefits of investing in SEO are long-lasting. Some of the benefits that you can reap with organic SEO services involve the following.
Your website will be able to tap into a gigantic source of continuously flowing, targeted, and free traffic. SEO traffic is free in that it is different from using paid advertising channels such as PPC advertising. With organic SEO, your cost will be significantly reduced if you do it effectively. This includes doing your initial keyword research, writing quality content, and putting in internal and external links when appropriate.
Brand recognition is another benefit to come from an SEO service. People typically turn to search engines for immediate solutions to questions, concerns, or issues. It can be looking for a product or service or an educational piece of writing. Depending on their needs, your prospective customer may be jumping to organic results instead of paid listings. It has been discovered that up to 40% will click on the first result.
With SEO traffic, your business will see an increase in conversions. This is because SEO generates traffic that has a good chance of converting. Email campaigns or print advertising has a
much lower conversion rate when compared to SEO. Depending on the industry you are in, your prospective customer may execute different behaviours which will have a significant impact on conversion. For example, customers looking to seek services from industry sectors like finance, insurance, airlines, and media, there is a roughly 80-90% chance of them clicking on the first three results.
Having a strong online presence strongly contributes to the growth of your business and establishes you as an authority in your niche. With relevant and quality content on your website, it can establish you a great ranking position that is based on the keywords you want to rank for. By getting a high ranking on search engines, you can develop trust with searchers, resulting in a greater likelihood for conversions or leads.
You can never get rid of content unless you delete it. It's long lasting and you can always go back to improve. This does not only apply to SEO. Anything you put on the Internet nowadays has a chance of getting found by others, regardless if it's meant to be optimized or not. While this does not mean that you should curate content willy-nilly, it does establish the point of something you've written three or four years ago can still be found today.
Lastly, compared to PPC, SEO is cost-effective. Anyone can jump in and get a taste of the massive traffic of search engines. Nowadays, there are many tools to help you with SEO. It's just a matter of figuring out what tools you should be using to optimally enhance your campaign.
Anyone who guarantees instant SEO results is people or companies you should watch out for. There is no one who has an advantage over Google's search engine. As such, everyone is on an equal playing field. However, not everyone is able to invest the time and effort in doing great SEO. Poorly done search engine optimization is guaranteed to hurt you. So, be careful.
The Cons Of Using National SEO Services
While there are many benefits to reap from using SEO services, it does have its drawbacks. These drawbacks are usually not enough to turn people away from using it. However, it is something to think about. These setbacks can help you leverage SEO with other online advertising campaigns such as your PPC. Whether you're doing SEO yourself or hiring a professional, keep these in the back of your mind for reference.
SEO services do not provide immediate results. Search engine algorithms take time to index especially at the national level. This is perhaps one of the most noticeable drawbacks for businesses using SEO. While your website may look stunning and mobile-friendly, getting a solid presence on search engines will take time. Search engines will index your content which can take up to several days, weeks, or months. Strictly relying on SEO isn't recommended. Rather, leverage SEO with your other campaigns to get the most out of your digital marketing efforts.
As SEO results are not immediate, this also means that it will take just as long to achieve a good return on investment (ROI). For small businesses that need substantial revenue in the short term, this drawback may carry more weight.
SEO requires a hefty time and effort investment. To gain a competitive edge over your competitors, you may need to hire a great team. You may end up soliciting and hiring external help to build organic links, create quality content, and much more. Depending on the competitiveness of your industry, this may be something that you need to even establish a presence online.
There is no guarantee of results. Landing on the first page of search engines should be one of the most important goals. 75% of search users likely never scroll past the first page. No one knows how search engines really determine website ranking. Similarly, no one has a competitive edge over any search engine. Marketers have been continuously experimenting to see what gets higher ranking and tailor their efforts accordingly.
SEO doesn't give you complete control. As Google's algorithms will forever be unknown to the public, you run a risk of results not meeting expectations. Or worse, the complete opposite of what you are expecting. How much traffic you will get is a completely different story from paid marketing where results come with what you pay for. Being on search engines is being on rented land. You have no complete control nor have the power to sway it in your favour. Updates from search engines can hurt you or benefit you, and you will have to adjust your SEO efforts accordingly to meet those standards regardless of how much effort you put in beforehand.
Local SEO Service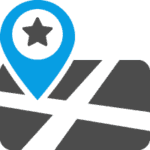 Unlike regular SEO services, a local SEO service has a geographical component. Local SEO service is the practice of getting recognized by location rather than content. Included with local SEO, you have your company name, address, phone number, hours of operation, and sometimes a website. Essentially, local SEO encompasses these three factors:
On-Site Local SEO Optimization
Online Reviews
Local Listings & Citations
With millions of people using local SEO to find local businesses in their area, it's recommended for all businesses to invest in a local SEO service. Your prospective customers searching for nearby businesses is an indication that they are ready to buy. As such, you will be competing with other local businesses in the same industry for their business.
Local SEO has grown due to the rise of smartphone usage and better connectivity outside the house. For example, by searching 'best Italian restaurant', Google will provide you with results that are based on your location. You'll find that you will get similar results on your smartphone. Google has found that 95% of mobile users look up local information using their phones and are very likely to call or visit the business. Like with regular SEO, a local SEO service is a component that every business and brand will get long-term success.
The Benefits Of Using A Local SEO Service
With our society becoming much more digitalized, your local customer is going online to find local businesses. The days of using paper directories as a preferred source of local information are gone. When your prospective customer is on the move and is in need of an immediate service or product, he or she will be turning to their phones for businesses in the area. If you are not investing in a local SEO service, you can be sure your competitors are. Therefore, you're losing out on customers who are finding your competition instead.
Local search engine optimization promotes your business to local customers exactly when they need it and are ready to buy. There is never a better time to connect with these people when they really need you.
Out of all local advertising channels, local SEO has the highest conversion rate than other advertising options. Sometimes, it's up to 50% in some directories. Therefore, by registering your business in appropriate local directories, you will see an increase in conversions. While this may become a tedious effort, keep in mind to be consistent. This means having capitals where they should be, the correct phone number, and the same website throughout. Being consistent won't run the risk of your prospective customers confusing you for another business.
Local SEO covers both PC and mobile internet access. If you search for a local business in your area, you'll find that results are identical when searched on your mobile phone. With this coverage, you can rest assure that someone searching for a local business in your industry will always see you.
It's easy to miss claiming your Google Places local listings. How is this a benefit? This is a common mistake made by local businesses. Without claiming your local listing, you won't be showing up when people search for you. Prevent this mistake and get ahead of your competitors!
The best local SEO opportunities are free for now. This means that claiming your business and listing your businesses in hundreds of great directories is free. Being listed in directories and getting your business to show on Google Maps is a great promotion for your business. It's uncertain whether it will be free forever, but take advantage of it now!
With local SEO, it allows you to curate location-specific landing pages. For example, if your business has more than one branch, you can deliver a unique, customized experience for different user groups. You can deliver information specifically on a branch of a company closest to your customer.
The great function of a local SEO service is that it shows reviews. 70% of local customers trust online reviews. As such, this can help or hurt you significantly. With great reviews comes more customers, while bad reviews can easily turn a customer away.
The Cons Of Using A Local SEO Service
Disadvantages in using local SEO is similar to using organic SEO. However, perhaps the biggest con of using local SEO is its extreme vulnerability to make mistakes. Making mistakes such as inconsistency with phone numbers, company name, and much more, can loosen the trust between you and your prospective customer.
By using local SEO, you fail to have nationwide exposure. As such, you are limiting your target audience to those in the local area. Some businesses may not view this as a disadvantage. If you only provide services in the local area or do not ship products overseas, why need that extra exposure if it won't get you any customers?
You will get minimal web traffic if you only invest in local SEO. Again, as you are advertising only toward those in the local area, you will only be getting traffic from those living in the nearby vicinity. As such, you are losing out on more brand exposure and recognition.
Which To Choose?
Like their names suggest, national SEO primarily focuses on optimizing your website for nationwide exposure. Therefore, search engines are seeking for relevant and trusted content. It involves the process of optimizing your website using various keywords. The competition for traffic with national SEO is extremely high as traffic is coming from so many different places in the world.
National SEO for companies who want to expand their reach across a country or overseas and is tailored to best fit the needs for e-commerce websites. It is also a feasible option for medium-sized businesses and development stage companies looking to expand overseas.
A local SEO service has your business confined to a small geographic location and is more suitable for small businesses. SEO experts would also do keyword research to see what you should be ranking for in your local area. The results from local SEO are usually faster than national SEO. If you are only looking to target local customers, investing in a local SEO service is the right way to go.
What's type of strategies are used in a national search engine optimization campaign?
Nation SEO campaigns are made up of the following components:
content marketing strategies
link building strategies
organic search analysis
organic traffic SEO strategies
proper keyword strategy
inbound links optimization
conversion optimization
technical strategies
user experience audits
national web traffic monitoring
performance reporting
goal tracking
and more!
Should You Hire?
It can be simple to tap into SEO, expert or not. However, there are a few questions to keep in mind if you're looking to hire a team or not. SEO, regardless if it's local or not, is a full-time job. It requires time and effort to reap in those valuable rewards. This is why most small businesses choose to hire affordable firms instead of doing it themselves.
To decide if you want to make the investment or not, approach your question in a mathematical way. First, decide what your time is worth. What are you charging for your services or products? By putting a tangible amount for what your time is worth, it can be a helpful determinant if you can make time for SEO or hand it to a professional.
Determine what your skill level is at. This skill level also looks at how much knowledge you have. Let go of the idea that you need to be in charge of every single aspect of your business. As no one can be the best at everything that makes a business successful, you should decide on what you can do to provide the greatest benefit for your company. This can also help you determine if you have the mental capacity to learn and do effective SEO.
If your current skill set overlaps with SEO, this can save you significant time. SEO is not limited to creating great copy. You should be able to understand Google Analytics data, understand HTML and CSS, and much more. If you already have one of these skills, it will be easier to tap into SEO. If not, keep in mind that it will take more time to acquire them.
As SEO is a continuous effort, you must decide if you have the mental energy to continuously test new ideas, find new keywords, and analyze your current digital marketing efforts. It's not a simple short-term investment.
Whether to hire a professional firm or not, consider the costs of not hiring one. Do the costs outweigh the benefits if you do not hire an SEO professional? For example, if your business is based on publishing content online, you should consider doing our own SEO. In essence, think about what you're getting yourself into.
Ready To Start Your National SEO Strategy?
Digital Shift is an SEO company with a local SEO service and national SEO services to fit your needs. We are aware that small to medium-sized businesses do not have the budget for large corporations. As such, our local SEO packages are tailored to deliver quality results on par with large companies with affordable prices. We also offer national SEO packages for multi-location businesses and enterprises.
Contact us today for a free consultation on your current SEO efforts. Depending on what your goals are, we will guide you to improvements in your campaign and figure out problems you are stuck on. We offer National SEO services for businesses and image optimization techniques to help with your current SEO efforts. As a national SEO company for small businesses, we look forward to helping your business grow!