Fastest Growing Professional SEO Company!
We specialize in online business solutions the help companies win business online including Local Search Engine Optimization, Search Engine Marketing, and SEO Web Design. Our Professional SEO Service is designed specifically for home service businesses and franchise owners. We focus on quality, value, timeliness, experience, and your satisfaction. Our plans are designed with businesses in mind and are structured to help businesses grow!
Instantly Read Our Latest Case Study
Learn How We Work By Watching Our Video
We Specialize in Professional SEO Services
We are excited to announce our brand new Professional SEO service. Same quality service in a new city! Digital Shift was been providing website and SEO Services since 2007. Now we are offering these great services to home service businesses across North America. If you are looking for an affordable SEO company, contact us! We also offer Local SEO services for small businesses.
Corporate SEO Service
Looking for a Professional SEO Expert? Matt is the Co-founder & CEO of Digital Shift Corporation. He has years of experience managing projects that have delivered results. Most recently, Matt completed the Project Management Professional Certification (PMP) in 2014. Matt understands business and strategy and is also a trained accountant, successfully completing the CMA program in 2012. Matt attended business school where he obtained his MBA from the Goodman School of Business in 2010. Prior to studying business, Matt studied communication and media at Wilfrid Laurier University in Waterloo, Ontario. He graduated with an Honours Bachelor of Arts degree in Communication Studies with a focus in advertising. Matt enjoys working with business analytics, search engine optimization, automation, and pay-per-click campaigns. He has experience in operating and providing services for both small and mid-market sized businesses. Matt also enjoys coffee and is a Starbucks addict.
Instantly Read Our Latest Case Study
How We Got Started to Now Offering Professional SEO
Digital Shift Corporation was started in 2007 by two friends with an entrepreneurial spirit to help businesses stand out online. This became clear when search engines started becoming more popular than phone books. Businesses that did not have a website, or an online presence had to become more competitive to win customers. In 2007, Digital Shift started helping local clients become discovered online by ensuring businesses designed websites that were optimized. Keyword optimizes websites allowed the business to be easily found in search engines and online directories. Digital Shift's first location was in Cambridge, Ontario. In 2014, downtown Kitchener became the primary location and in 2015, expansion plans to Edmonton were started. Digital Shift presently services clients across North America with a goal to continue growing by providing excellence and affordable services.
What Factors Does Your Professional SEO Service Focus on:
Off-page SEO
Backlinks 20%
Citation Flow & Trust Flow 15%
Branded Link Anchor Text & Naked URLS 10%
On-page SEO
Content Quality 15%
Content Lenght 5%
Conversion SEO
Click-through rate 5%
Social signals 10%
Technical SEO
Mobile 10%
Page Speed 5%
Structure 5%
Digital Shift Professional SEO Services
Digital Shift also provides SEO Services for small businesses and professional services. We have SEO packages and pricing to fit your marketing budget.  Contact us to learn more about SEO programs and traffic plans.
Not Your Ordinary Professional SEO Company!
With all of the options our there, it can be difficult to choose the best Professional SEO company to work with your business or franchise. Alternatively, you can spend thousands on Professional SEO training and course only to realize that there is a steep learning curve. Or you can count on the experts at Digital Shift. We have been providing SEO services since 2007 and would like to meet with you for a free 30-minute strategy session to discover your objectives. Don't take a chance with your rankings online by using cheap SEO services that use techniques that are short-lived and can result in a penalty from Google. Contact us today to speak directly with a digital marketing specialist.
---
Google Maps & Local Professional SEO Expert

Looking for a Professional SEO Expert? Look no further, you found us! Digital Shift strives to provide the best SEO services for home services. That's why our Professional SEO Experts, need to stay on top of the learning curve regarding how Search Engines are behaving, and what is changing so that we can help our customers have the #1 search engine rankings for their websites! Digital Shift has become a based-in-Professional SEO Expert!
Our SEO Goals

Our Professional SEO Experts want to provide our customers with beautifully designed websites at a fair price! But what good is that goal, if we can't help our customers to b
e found on the internet? Designing and building a beautiful website would be useless if we could not help our customers be found on the internet. That means, very importantly, our underlying goal that drives our main goal and business, is to be a Professional SEO Expert.
Digital Shift's Professional SEO Expert team invests a lot of time and money into understanding how our customers can have great SEO rankings! When we build our customers a new website, we also try to provide them with our knowledge and expertise about SEO, so that they can make a plan that will help them get to the #1 ranking on Search Engines. Having a good SEO ranking is integral to driving traffic to your website. Thus to complement a great looking website, we know it is important to provide our customers with the necessary tools to compete in the market.
Tips for Improving SEO:
Keyword Optimize Your Content
Every page is coded for particular keywords. These keywords should be something that your particular target audience would search for in a search engine. You do not need to know code to optimize your page for certain keywords; there are programs and software that can help you with that! The focus keyword will be the words that you optimize your content for on that page.
You Should Try to Put The Keywords in The Following Places:
URL
Title of the page
In a heading
The body of the content: You want your keyword to appear several times within the content of your page, but don't overdo it! Have a good balance between the keyword and other content!
Bolded within the content of the page: this one seems a little odd, but it actually helps your SEO score if you bold your keyword within the content!
Alt Tags of photos: having photos in your content helps your search rankings, but don't forget to change the alt tag so that it contains the focus keyword
Set Up Links to Internal Pages on Your Website
Many content management systems will automatically create these inter-website links but if yours does not you should strongly consider manually creating some. It is a good way to reduce bounce rates and keep web visitors on your site longer. The longer they are on your site the more content they are exposed to. Therefore, internal links are a good way to increase your conversion and SEO scores. As your Professional SEO expert, Digital Shift relies on the SEO smart links plugin available on the WordPress platform. This is just one content management system capable of implementing automatic linking.
Reference And Link to Other Websites With Relevant Content
Anytime Google is evaluating your website with its algorithm it examines the number of outbound links you have. Linking to other websites with relevant, fresh content can help visitors find their answers and have the best possible experience. This is exactly what Google wants. It wants its users to always find strong, relevant information as quickly as possible. If your website has links to other related websites Google interprets this as a sign that you are a trusted authority in said specific topic. However, you want to be careful with the number of outbound links you create because you are sending your visitors to competing businesses. You must find a happy medium. This controversial strategy can help with your SEO, rankings, social media, and in turn, your brand as a whole.
Keep That Old Domain Name
Any Professional SEO company would cringe if you went to them with a 20-year-old domain name and wanted to replace it with a new one. Many businesses are quick to rename their domain because they want a fresh start for their business. What they don't understand is how powerful old domain names are. When Google is ranking websites it looks at the age of the domain name. If the domain has been around for a long time then it is likely the website has been doing something right. Old domain names are instant, free credibility for businesses. Furthermore, websites with older domain names can increase their rankings significantly faster than brand new domain names.
Optimize Your Page For Load Time
If you want to be a Professional SEO expert you must ensure your website loads as fast as possible. Google wants to provide its users with the best experience possible, which means they want to send visitors to the fastest web sites available. Therefore page load times play a critical part in your Professional SEO website score. A good place to start is riding any nonessential attachments that slow down your sites such as music players, large images or files, long videos, or unnecessary plugins.
---
Social Media Channels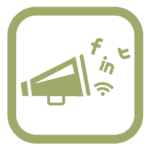 Ensuring that you share your new content, or articles with your social media channels is key! That makes your content seem much more relevant! If you are showing up in various different avenues, search engines look favourably upon this! Search Engine algorithms will see that certain content is showing up more frequently, and it will help your site's SEO score.
Anytime you post new content to social media you are sending social signals to your customers as well as search engines that your business is thriving. Social Media is a fantastic way to get instant exposure, generate exponential impressions, and increase your brand awareness. Anytime a website visitor posts or shares your content on social media websites like Twitter or Facebook your credibility surges. The average Facebook user has 250 friends and 210 twitter friends today, thus anyone who shares your content is essentially showing your brand to 350 of their friends. If they share and post about it on multiple platforms you could get over 1000 impressions from one single visitor!
Relevant and Interesting Content
The goal of your web pages or blogs should be to keep the visitor on your pages! If someone comes to your website and leaves right away that gives search engines the indication that your web pages content was a) not interesting, or b) not relevant! This visitor behavior hurts your SEO score. Make sure you are writing things that are relevant, and as interesting as you can make it! There is nothing more annoying as going to a web page where the content is not what was advertised on the search engine! If you can accomplish writing relevant and interest content people will continue reading your web page content, and likely visit other portions of your website, thus improving your SEO score!
With so many options, choosing the right Professional SEO Company can be confusing. That's why we offer a free 30-minutes no-obligation strategy session. Before we get started with our Professional SEO services we also complete a complimentary SEO audit for you comparing you against your competitor. Not sure where to start, but know you need to grow your business online? Contact us to speak with a seasoned digital marketing specialist with 10+ years of experience. Our team strives to provide the best SEO services possible!
---
Your Professional SEO Company
Digital Shift is a local Professional SEO company. To get your business recognized by your audience as well as achieve and maintain high volumes of qualified traffic to your website, you need professional SEO services.
Digital Shift helps your business connect with the right audience and create quality content and links that will bring you more valuable traffic through search engines such as Google, Bing, and Yahoo. As each individual business is unique, it is important to analyze not only your business but also your industry to provide you with critical information on what your prospective customers are looking for. Not only that but insights in upcoming trends or changes within the industry will give you a better understanding on how to combat future conflicts if they are ever to arise.
Why Is SEO Important?
For a business to survive in this day and age, it needs a healthy well-maintained web presence that is constantly improving its SEO. Our Search Engine Optimization experts are experienced in creating a unique marketing and advertising strategy that will strengthen your presence online, increase your traffic, and bring you more business. The overall objective of SEO is to increase your website ranking for different keywords so it appears higher in search engine results pages (SERPS). With our dedication to detail and continual analysis of industry trends, Digital Shift will provide you with a competitive edge over your competition.
Top Benefits of a Strong SEO Plan
Increased Web Traffic- top positions in search engine results pages receive a significantly higher amount of impressions and click-throughs than positions on the second page or even the bottom of the first page. Therefore, ranking in the top five positions can significantly help boost traffic to your website. Effective SEO services and strategies will also focus on creating relevant information, title tags, and meta descriptions, all of which affect click-throughs and traffic to your website.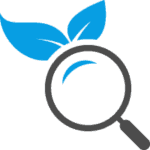 Return On Investment - SEO services provide you with quantifiable results and data regardless of whether or not you are an e-commerce website. These in-depth analytics strategies allow companies to dissect any information they gather so they can make adjustments. You can examine multiple factors such as demographics, engagement, visitor paths, time on pages, and where they are losing interest and abandoning your site. This power allows companies to make crucial adjustments so they can keep customers on their website longer, and make the visit more enjoyable and user-friendly, which all lead towards better conversion rates and a higher return on investment.
Cost-Effectiveness- Implementing website and SEO services are also very cost-effective for businesses because you are actively targeting users who are more interested in your product or service. This means you have a greater chance of converting these customers once they actually click-through to your web page. The inbound nature of an effective SEO plan also means companies don't have to spend as much looking for leads or customers because their customers come to them.
Site Usability- while the main focus of SEO services is to make your website easier to navigate it simultaneously makes the site more user-friendly. By creating different inbound links and rearranging the website's architecture the website naturally becomes more navigable.
Brand Awareness- since the top position in Google search results pages leads to more impressions it also translates to more exposure and visits to your websites. Even if customers don't click on your website link, so long as it appears in top position it will have an impression on them. If you continually rank above the fold on the first page in Google for different keywords and phrases visitors will start to remember your brand and your website. You instantly gain credibility and trust by appearing in a top position in Google. Furthermore, this credibility will likely play a factor in the future for customers when they are conducting their information search.
Do Local Businesses Need SEO?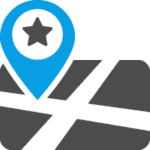 Local businesses can benefit greatly from local SEO improvements. Most searches for local businesses are done online through a search engine. If your business is not listed, you won't be found! What are your prospective customers typing into search engines? Digital Shift does thorough research on what keywords your competitors are ranking for so you can be ahead of the curve. In addition, our services make it easy for customers to find your business and get directions directly to your store, saving them the hassle.
Are you interested in working with a local Professional SEO Company? Our experts are ready to help you and your business. Our expertise helps businesses like yours to sustain a strong online presence and connect to qualified customers. Let's grow your business using our affordable SEO company! To get the best Professional SEO services, tailored campaign strategies that provide a high return on investment through organic, transparent methods, Contact us today!
Do You Offer Professional SEO Training?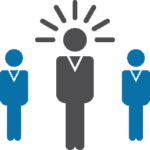 Struggling on where to start improving your SEO strategy? Our professional and certified team looks at your current SEO efforts to provide a detailed analysis of strengthening your SEO strategy. To ensure you are receiving quality service, our Professional SEO Expert also provides one-on-one training. Our SEO training package includes Google SEO training, YouTube SEO optimization, and much more. Contact Digital Shift to learn more about our half-day, full-day, and hourly SEO training remotely!
What About Local SEO For Small Businesses?
As you are a prospering business with not enough hours to manage your marketing, Digital Shift is here to help! Our experts help you get awareness online with our SEO services affordable for small and medium-sized businesses. With no contracts and freedom to cancel and upgrade your plans at any time, Digital Shift is a transparent digital marketing agency that wants the best for your business. Get a better understanding of our local SEO plans or contact us today to get started on improving your SEO strategy!
How Can Digital Shift Help With SEO Performance?
Being a transparent Professional SEO Company, we want you to know all of your options. By providing a solid
data-driven strategy targeted for your ideal customers is critical, we walk you through how this helps your website rank organically on search engines. We also provide a detailed analysis of problems in your current SEO efforts, how you can start implementing simple strategies, and how we can help you.
It is equally critical to measure your SEO performance. We want you to know how our services are helping you and see quality results. Digital Shift gives you insight on how your website is performing and how you can sustain great results. As we strive for exceptional customer satisfaction, you can cancel or upgrade your plan at any given time. Contact Digital Shift, your Professional SEO company, today to start implementing an effective SEO strategy!
Search Engine Optimization For Businesses
Online Marketing is now a local business' most effective and economical means to reach customers and prospects.
Learn About Search Engine Optimization
---
Need Help?
Call Toll-free (855) 482-4242
or Fill Out Our Contact Form
---
SEO Process
Keyword & Competitor Analysis
Keyword Research Study
Website On-page Optimization
SEO Strategic Plan
Web Analytics Reporting
---
 Business SEO Solutions
On-page SEO
Off-page SEO
Local SEO
Video SEO
Content Marketing
---
Industry Specific Solutions
Accounting SEO
Dental SEO
Legal SEO
Medial SEO
Oil & Gas SEO
Start With a FREE Analysis
Our Complementary Online Marketing Health Check will reveal online marketing opportunities for your business.
Ready to boost your sales and get more leads? Digital Shift focuses on leads and ROI so that you can focus on growing your business.
Get your FREE no-obligation 30-minute Strategy Session Call including an Evaluation (usually $1000) that could easily help you generate new sales.