If You Have a Website and Nobody Can Find it, Will You Make Money?
The answer is NO! Local SEO is built around your business name, address, phone number and your website address. A business citations needs to include these components as well as others, such as description, services, etc. The reality is that you need to be found online especially if you are a local brick and mortar business. Your website is your first impression of your business, what's kind of first impression is it making for you.
The Days of Picking Up The Phone Book Are Dead!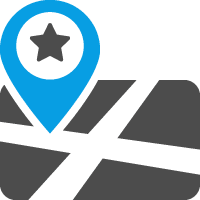 Your prospective customer will use a search engine.  Research shows that the majority of searches for a service in a particular city are performed simply by typing in the service followed by the city or just the service. It makes logical sense, and chances are you are searching in almost the same way. Search engines like Google will use your geo-location and find the relevant ranking for your search query.
We can help better position your local business within you area and local search results.
Local SEO for Your Business
Digital Shift's Local SEO service experts will optimize your business website to the highest degree for your local marketplace.  We will work closely with your business on a month-to-month basis to ensure that your website is found by local customers in your city. Digital Shift will use Local SEO techniques by first researching your higher ranking competitors. We will create a strategy to surpass their ranking. We will also monitor your competitors so that you stay one step ahead.
Digital Shift can help you:
Better understand what prospective customers are searching for
What keywords are being searched by specific audiences
Provide insight into changes in search trends
Optimize your website to target your audience
Promote your website with citations and links
Get started today by contacting us! Speak to a Local SEO expert today.