Chiropractic Marketing Services Made Easy!
Chiropractic marketing can be separated into two distinct parts. Internal and external chiropractic marketing are essential elements in helping your chiropractic business succeed. Internal chiropractic marketing practices include what the company does for their patients. This can include birthday cards, personal notes, office giveaways, and many other creative ideas you can think of. External chiropractic marketing involves email campaigns, website marketing, social media marketing, Google Adwords, and much more. Essentially, external chiropractic advertising can be summarized to be your business having a strong online presence. The typical search path for a chiropractic user is after getting or recovering from a back injury, he or she will google emergency back pain chiropractor in the local area. Your chiropractor business will show up on google with a clear call-to-action. This will prompt the user to book an appointment.
With our era becoming much more digitized, having an online presence has many benefits to any business. However, chiropractic marketing takes practice, continuous experimentation, and eats a lot of time. Therefore, not many chiropractors can devote that much time and effort to creating an effective and appropriate chiropractic marketing plan. Here are a few tips and strategies that Digital Shift uses to optimize SEO for chiropractors.
---
What Are The Best Chiropractic Marketing Practices?
Best chiropractic marketing practices depend on what should be used to optimize your current efforts. What is considered the best chiropractic marketing practices for one chiropractic business may not be as effective for another business. These practices should all be taken into consideration and utilized to the best of its ability. You may or may not need all of these services. SEO for chiropractors include the following:
Keyword Research
On-Page Optimization
Off-Page Optimization
Digital Shift offers to maximize your chiropractic marketing plan by offering all of these services. However, we will always analyze your current chiropractic advertising campaigns and direct you to services that will improve your current efforts rather than starting anew.
---
Keyword Research & Analysis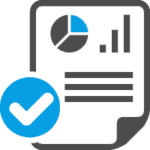 Your prospective customers are turning to search engines for information on businesses or perhaps on chiropractic in general. As such, it is important to know what keywords to rank for. Keyword research is a valuable investment that will be implemented in all of your future chiropractic marketing efforts. This helps you learn more about your target audience and which terms and phrases to target with search engine optimization. It's always great to see an increase in visits to your website. But are they relevant traffic? Initial keyword research is about driving the right kind of visitors to your website that will boost website conversions. It helps predict shifts in demand, helps you respond to changing market conditions, and tailor content to fit what users are searching. Knowing what to rank for, keyword research is a low barrier to entry that will serve as a helpful guideline in marketing for chiropractors.
Now that you know what keywords you should use in your chiropractic advertising campaign, it's time to consider its value. How relevant is this keyword relevant to your website's content? While it may be appropriate in the context of your overall business, but judge how relevant it is on a specific service or product. A good question to consider is will users find what they are looking for on your site when searching the keywords you put aside? Will they find it useful?
Keywords can be tricky as there are short and long tailed keywords. But by understanding the concepts behind each one, it will be beneficial to your chiropractic marketing journey. It is wonderful to be ranking for a keyword that gets hundreds or thousands of searches a day. These searches are typically short keywords that your prospective customers are only just getting familiar with. These popular search terms actually make up less than 30% of searches performed on the web. What you are really looking for is to rank for those long-tailed keywords. Users searching with long-tailed keywords are typically ready to buy. As such, your chiropractic practice will get more conversions if you're ranking for long tailed keywords. The remaining 70% are those unique long tailed searches performed on the web.
By understanding the search demand curve, you will know what your chiropractic business should be focusing on. This initial keyword research and analysis will drive the rest of your chiropractic marketing materials. Therefore, it is important that this first step is done well as a beneficial guide.
---
On-Page SEO
After knowing what keywords you are going to rank for, you should be writing content with those keywords in mind. Content marketing is a powerful skill when used properly. By having primary and secondary keywords within your content, it tells search engines that your content will be found beneficial to the searcher. Content can be educational or promotional. Educational content is there to build brand credibility. They are educating the prospect about problems before they happen and what to do after they happen. Include techniques such as methods they can do themselves at home to help their injury or prevent it from escalating.
Be careful when writing content. Content needs to be written well to combat Google's intelligence. Search engines now have the ability to distinguish good content from poorly written ones. This means sneaking in keywords when necessary but to the extent that it's every second word. While that's an exaggerated example, it's important for your content to sound natural.
Content is not restrictive to written word. It also entails video and images. By pairing written content with stunning and high-quality images with alt tags, your users will be prompted to click the image. By clicking the image, they will be directed to your website. Once they are on your website, there may be a video for them to watch. Videos have the power to tell a story in a minute or less. Like with written content, videos can be promotional or educational. A common example is a video of how you conduct your practice.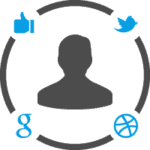 On-Page SEO also involves link building and inputting social media icons. By having a social media icon at the top or bottom of the screen will increase shares which ultimately increases your reach. Having links that link to pages within and outside of your website is a signal to search engines that this is a relevant page the searcher will find useful. As such, having powerful content will be extremely beneficial to your on-page SEO. Your chiropractic marketing should definitely include on-page SEO.
While you may have a functional website, is it just as good and stunning on tablets and phones? Your prospective customer is guaranteed to jump when your website fails to be mobile friendly. With search engines now taking into account the mobile functionality of websites, not having one will definitely hurt your ranking.
Digital Shift has expertise that encompasses all of the small details of on-page SEO that can be viewed as tedious to most people. Our chiropractic marketing tools have helped clients like you to get your website mobile friendly and ranking organically to get you leads. We will help you generate brand awareness, build and strengthen trust with prospective and current customers, and encourage engagement with your practice with off-page SEO.
---
Off-Page SEO
Off-page SEO is effective link building and social engagement. Chiropractic advertising will benefit by having others link to your website or web page. This is a signal to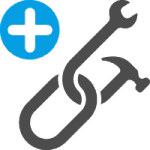 search engines that this page has good information and people are finding it helpful. While it is important to get a lot of links to your website and pages, remember that quality is valued higher than quantity. These links also have to be credible and relevant. As such, when you link to other educational chiropractic content or practice, you are also building your quality links.
With so many people on social media platforms, it can really benefit your chiropractic marketing techniques if you're on the platform with your audience. Social media can be effectively used to keep in touch with customers. Facilitate conversations by asking for suggestions or starting a contest are examples of social media promotional methods. Keep in mind that just because one platform is extremely popular doesn't necessarily equate to you being on the same platform. While there is no harm being on Facebook, it's a possibility to get more results through other platforms because that is where your audience is. When it comes to social media, always be thinking about your audience and where they are at.
---
Local SEO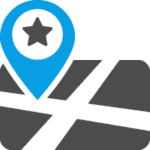 With local SEO implemented in your chiropractic marketing techniques, it will be extremely beneficial for those local users. Local users will get a detailed map with your clinic name, phone number, hours of operation, link to your website, and possibly a rating. These immediate directions save the prospect the trouble of finding your business and your competitors. With the information right in front of their eyes, there's no need to be searching for other chiropractic businesses. Unless, of course, your reviews say otherwise. With so many people on-the-go nowadays, they are finding and going to businesses thanks to their phone. As such, local SEO is recommended to use in SEO for chiropractors to nab those local users.
---
PPC Campaigns
PPC known as pay-per-click. These campaigns are those ads you see at the top of Google's search engines. These ads are known to generate more relevant leads than SEO. With every click on your ad, you get charged. However, users who click on these ads are typically in the late stages of their customer journey. They are ready to make a decision. PPC campaigns involve ranking for the right keyword and putting them preferably in the front of your headline and meta description. PPC also entails effective landing pages. When a prospect clicks on your ad, they are directed to a landing page that serves as a taunt for them to buy. Landing pages are the first impressions of your chiropractic business and can make or break a business deal. While PPC campaigns can be relatively cheap, you should be getting the best out of every campaign.
---
Chiropractic Marketing With Digital Shift!
With Digital Shift, your online presence will be optimally enhanced. Our SEO for chiropractors strategy are used to maximized to meet your chiropractic marketing goals. We specialize in all fields of chiropractic SEO and advertising. This includes social media, Google Adwords, and are always open to making recommendations and suggestions. We want you to know about your chiropractic advertising strategy just as much as we do.
You will get a free consultation on your current chiropractic marketing strategy and our recommendations on what you can improve on. Depending on what your marketing goals are, we act as helpful assistants that offer chiropractic marketing services when you need them. SEO for chiropractors can be tedious, confusing, and eats a lot of time. However, SEO and PPC are great investments for those great long-run results. Call us today for a free consultation!