Dental Marketing Services in Edmonton, Alberta
What is a dental marketing strategy? A marketing strategy is a carefully formulated plan to help a business get in front of prospective customers and should be tailored to the industry the business is in. As such, dental marketing strategies involve effective search engine optimization tailored to educate your patients and to inform them of your service. The potential process of a dental SEO plan is a potential customer in need of dental services who goes online to search for dental clinics in the area. They see your ad or visit your website which has a clear call to action that insinuates them to book an appointment.
Building Your Practice With Dental Marketing
Understanding your goals, issues, and opportunities are the first steps to take. Our professional marketing consultants will determine what your marketing goal is and build an effective strategy to help you successfully achieve it. We are committed to helping dental practices achieve a strong online presence that will continuously build your business in the years to come.
By creating unique brand identities, custom websites that are mobile friendly, and combining the best technology with innovative practices, we handle your dental SEO efforts with care. The following is what Digital Shift can help you with.
Keyword Research And Analysis
Keyword research is one of the most highly valued activities in search engine optimization. It helps you predict and see shifts in demand. By tailoring your content around those keywords, it will also help you in ranking. Keep in mind that ranking for appropriate keywords can make or break traffic to your website. Keywords are not only important for ranking but also help you learn about your target audience. Visitors to your website is important. But you need the right kind of visitors. Keyword research is considered a low barrier to entry in understanding customer motivation.
Digital Shift has appropriate and effective keyword research tools to help you. By discovering what keywords to use, we can begin to analyze its value. Analyzing keywords involve how your business can leverage this keyword compared to your competitors. To determine exactly how valuable a keyword is, we need to look at data. Looking at data such as conversion and click-through rates will assist in making sure this keyword is right for your business.
On-Page Dental SEO
On-Page SEO is the optimization of individual web pages to rank higher on search engines. As this is strongly tied to keyword research, there are seven important elements to keep in mind for on-page SEO.
The page title must include the primary keyword. It is recommended that the primary word or phrase be as close to the beginning as possible. Titles are key in how search engines weigh a web page's relevance. They also have a large impact in prompting the user to click. By optimizing for user visibility and intent and keyword prominence, it will get you a higher ranking and a better click through rate.
Once your customer clicks on your link, they will be directed to a page. He or she will be expecting to see a matching headline. Failure to do so will dramatically increase your page's bounce rate. While an exact match between your title and headline isn't necessary, they shouldn't be so dissimilar to drive anyone away.
By writing content using your primary and secondary keywords will get you better ranking. Simply throwing in keywords at random will not work in your favour. As search engine algorithms have become advanced to assess relevance and quality of content, it is wise to make your content comprehensive, useful, and relevant. Keywords are usually placed strategically in content that they won't drive any suspicions that it is placed there on purpose.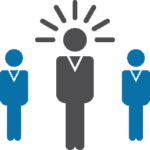 URLs are often used as anchor texts. As such, a good URL involves keyword usage. This informs the user that the link they are about to click on is relevant to what they are looking for. Naturally, he or she will be prompted to click.
Having images on a web page is wise in that they can help directly and indirectly with rankings. By using your keywords to tag an image, it will be an opportunity for it to show up in an image search result. This image will lead the user back to your website. The alt attribute is treated similarly to anchor text.
Internal and external links within a web page are hinted to help with ranking. Links should be useful and relevant to the content displayed on the page. Though it has been questioned whether linking externally can help, it has been discovered that external links provide a domino effect. More links to a specific page increase its credibility and relevance to what the user is looking for.
Lastly, putting keywords in the meta description will help with your dental SEO. It also gets bolded which increases visibility. The primary goal of a meta description is to earn the searcher's click. They make the searcher care about your page and will be prompted to visit.
Local Dental SEO
With local dental SEO, your prospective customer will be given immediate directions and a map to your clinic. Phone numbers and hours of operation are usually included with local SEO for dentists. Your clinic will be added to local directory sites and a specific niche dental directory website. This covers more ground for your business to be found. We also ensure that your business name, address, phone number, and other important information are consistent in each directory. Inconsistencies look unprofessional and damage your Google SERP (search engine ranking pages.) With local dental SEO as part of your dental marketing strategy, you will be getting more calls and visits to your clinic.
Content Marketing
Content marketing ties in with your on-page dental SEO optimization. With content tailored for the local market, your clinic will show be shown on a local user's search engine results. We are aware that poorly written content littered with keywords can hurt your ranking. As such, we take extra caution in curating great content that your prospective customer will find educational, useful, and positively promote your dental practice.
Performance Monitoring And Reporting
We want you to know how we are doing with your dental marketing. Digital Shift will regularly monitor your dental SEO to ensure you maintain a competitive edge over your competitors. We also provide easy to understand reporting of your dental advertising plan and walk you through our future online plans for your dental business. Plans need to be consistently monitored to prevent mistakes and to further enhance their usability.
Online Advertising And Lead Generation
Our online advertising involves targeting the correct social media platforms and pay-per-click campaigns to generate relevant leads. Digital Shift will get a thorough understanding of your target audience and guide your dental marketing to channels your prospective customers are on. Our Facebook advertising involves very specific targeting to pinpoint an audience that will help your business grow.
Get Your Dental Marketing Services Done Right
Do you have a tough time generating dental marketing ideas? Digital Shift can help your dental business by improving local rankings in Google. This will make it easier for local customers to find you. Your website will be enhanced to be functional and visually stunning on all mobile devices with a clear call to action for each design. Your dental practice will see an increase in awareness in your community due to your local dental SEO efforts. With this increase in awareness offline and online, your dental practice will get in front of local prospective patients who need your services.