How can Digital Shift help grow your business?
This is the first question we ask our clients. The team at Digital Shift takes the time to understand your strategic business needs, and from there, identify the appropriate solution. Our diverse experience in SEO, PPC, social media management, and other related services has allowed us to deliver successful campaigns in a highly competitive marketing climate.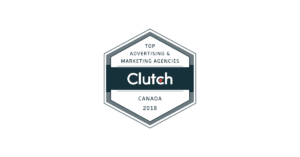 We've made our motto simple: to work smarter and deliver the best possible customer service while doing it. But we also practice what we preach, constantly seeking out new ways to engage buyers and improve existing client relationships. Clutch, a B2B market research firm, based in Washington, D.C, has helped us accomplish this twofold goal.
Currently, Clutch features 8,232 internet marketing companies. Each agency is evaluated via a set of 12+ quantitative and qualitative criteria. This includes the quality of a portfolio, social media engagement, and types of clientele. The platform allows the average buyer to easily compare companies and diligently select an appropriate partner.
The crux of their research methodology centers on client reviews. Clients don't leave short testimonials typical of similar platforms, but rather, are directly interviewed by Clutch Analysts, and prompted to discuss their collaboration in detail. The resulting reviews reveal useful insights into a partnership, and discuss important relevant details, such as business challenge, cost, and project management.
Already, we have one comprehensive review published to our profile. The CEO of a video production company, whom we provided a digital marketing strategy, commented:
"The quality is outstanding and the effect they have on people's businesses is life changing. Their wealth of knowledge and professionalism are the biggest advantages of working with them."
As an agency in an industry that keeps growing, Clutch is a valuable partner for showing our commitment to transparency, excellent customer service, and strong results. We're a firm that delivers! And excited to work on new projects and help businesses grow in 2018!