Healthcare Marketing In Edmonton, Alberta
Healthcare marketing should not be taken lightly. Your reputation and profits are at stake. Healthcare may not be the most exciting thing in the world. However, it can hold just as much
weight as a company ready to market their next big innovation. Whether a healthcare organization creates a stellar piece of content or launch an engaging social media campaign, by using healthcare marketing effectively you will always be able to connect with the right audience.
A recent study showed that 34% of consumers use social media to search for health information. And with our era becomes more digitized, your prospective customers will be making more informed health care decisions with the aid of physicians. Many healthcare organizations are often stuck how they might tap into digital healthcare marketing trends to reach business goals. Healthcare marketing is about experimenting. There are many campaigns you can try such as blogging and tweeting. Here are a couple of medical marketing strategies that Digital Shift can help you generate.
Keyword Research & Analysis
Regardless of what your prospective customers are looking for, they will start their search in search engines. Therefore, this is where your healthcare marketing plan should begin. Keyword research is an important and valuable activity to invest in especially for healthcare marketing. By researching your market's keyword demand, you will learn which terms and phrases are most valuable to you and learn about your target audience. Visitors to your site is crucial. But getting the right visitors is the primary goal. Keyword research will allow you to predict shifts in demand, respond to shifting healthcare advertising trends and conditions, produce web content that is relevant to healthcare marketing. Keyword research is a low barrier to entry that will allow any person to understand the motivations of your consumers.
It's a wonderful thing to be ranking for general keywords that have thousands of searches a day. However, it is what lies in the "long tail" searches that comprise the majority of the world's search volume. Long-tail keywords are to catch ready-to-buy customers. Less than 30% of searches performed on the web are to catch people typing in short keywords. Healthcare marketing should be there to catch those users searching with buyer intent, those who practically have their wallets out. Understanding the search demand curve is critical.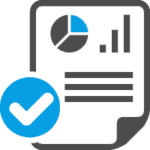 Digital Shift has professional keyword research and analysis tools that may not be accessible to everyone. We also use Google Adwords in your healthcare marketing campaign. Keyword research is not only used for search engines. They can be used in any healthcare advertising plan. As such, our initial keyword research in the healthcare industry will expand to email campaigns, social media, and much more to help your healthcare organization.
On-Page SEO
On-Page SEO is the practice of optimizing web pages to rank higher on search engines. This should be the next priority in your healthcare marketing plan. The higher you rank, the higher your website is likely to be clicked. Therefore, this free process helps you get relevant traffic. On-Page SEO mostly refers to content and HTML source code of a page. With proper use of on-page SEO, your healthcare content will be easy-to-read with captivating images. Keep in mind that this process takes a significant amount of effort and time.
Your healthcare marketing plan will greatly benefit from keyword research. With initial keyword research, you will know what to surround your content with. With search engines becoming more intelligent nowadays, you cannot throw keywords randomly on your website. This will hurt your ranking. Search engines do look for keywords that are placed strategically within your content. To know if you're grasping content marketing well, get a friend to read your writing and see if any sentences sound odd with specific words. While it is important to have great written content, put in outbound links. Outbound links to other pages of related content help Google figure out your page's topic.
With initial keyword research, you will know what to surround your content with. With search engines becoming more intelligent nowadays, you cannot throw keywords randomly on your website. This will hurt your ranking. Search engines do look for keywords that are placed strategically within your content. To know if you're grasping content marketing well, get a friend to read your writing and see if any sentences sound odd with specific words. But too many keywords in your content can hurt you too. So, what can you do? Use LSI keywords.
LSI keywords are relevant suggestions that can replace your primary keywords. While it is important to have great written content, put in outbound and internal links. Outbound links to other pages of related content help Google figure out your page's topic. Internal links are links that drive people to other pages on your website they might be interested in. On-Page SEO also involves long content. Longer content tends to rank significantly higher on search engines. Keep in mind that longer content does not mean a higher ranking. Great content with keywords, inbound and outbound links, are all essential to help your web pages rank.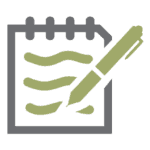 Content marketing does not just include written word. It includes images too. Images with alt tags are likely to show on Google's image search engine. Therefore, a particular image may show up on a user's screen. That image will then direct that person back to your website. Videos are also in the realm of content marketing. Videos such as the promotion of a healthcare product or a healthcare procedure can be very useful for those who are not interested in reading your written content. With video, you can say what you want to say in thirty seconds or less. While it does entail more effort put into editing, finding the right lighting, etc, videos can be very effective in your healthcare marketing tactics.
By doing keyword research beforehand, you will know what to put in your meta description and headline. The closer your keywords are to the title, the more likely your user will click. Knowing these small tricks can really help your healthcare advertising in the long run. Keywords in your meta description is also another lure to get your user to click. This is why keyword research is so important. It is implemented in all of your future healthcare marketing campaigns despite what goal you're trying to achieve.
On-Page SEO does not stop there. By having a responsive website, you will decrease the chances of your visitor leaving after they land on a page. As Google started penalizing mobile unfriendly websites in 2015, having a responsive design is now more important than ever. Have your website functional and stunning on phones, tablets, and desktops. This way, your traffic is likely to stay and will be prompted to explore more of your site. However, even though you have a responsive design, you're finding that people are still leaving your website! Consider your site speed. Google is using page speed as a ranking signal. A recent study has discovered that 75% of users would not re-visit a website if it takes longer than 4 seconds to load. Boost your site speed by compressing images, using a CDN, or switch to a hosting server that is faster.
Lastly, good healthcare SEO involves a call-to-action. A clear call-to-action will tell what your user should do next. This can be calling for a free consultation, jumping to another page for more information, or sharing your healthcare content on social media. Having social sharing buttons on your page can increase social sharing by 700%. Social shares generate more eyes to your content. As such, the higher the reach, the more likely someone is to link.
On-Page SEO encompasses a lot of things which can take a lot of time to master. Digital Shift creates healthcare content that will meet all of these needs to get your organization more reach. Our online advertising strategies are tailored to enhance healthcare marketing to get you more customers.
Off-Page SEO
In addition to on-page SEO, off-page SEO is just as important for healthcare marketing. Off-page SEO refers to link building, social media, and social bookmarking. The benefits that come with investing in off-page SEO is yes, the increase in rankings, but also more exposure. Social media is crucial to facilitate conversations and keep your followers updated on your latest product or service. There are many ways to use social media to your advantage.
A common example is using the appropriate platforms for contests such as the individual who can come up with the best headline or catchy hashtag for your product or service. Now, this does not mean that medical practice marketing companies should immediately jump to the most popular platform. By knowing your target audience and where that audience is on social media channels will get your campaign off the ground. Digital Shift is specialized in good link building and will advise which platform will get your healthcare marketing the most benefits.
Local SEO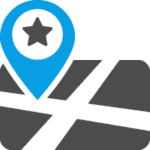 Local healthcare organizations will find it beneficial to invest in local SEO services. This is so your clinic will gain higher local search rankings and its the next important component of a good healthcare marketing plan. Local SEO involves your healthcare organization showing on Google maps and immediate directions to your clinic. This will involve the local map showing on your user's screen with a point of where your organization is located. Below will be your clinic's name, phone number, hours of operation, possibly a rating, and a link to your website. Local SEO is absolutely crucial to any healthcare marketing plan.
Over a third of all searches in 2014 were found to be local. And the inclusion of non-geo-targeted keywords that trigger local results, the percentage nears to 50%. With local SEO, your organization can easily beat out your competitors with convenient access to your organization. Local SEO also has your business listed in appropriate directories that gets more eyeballs to your content. With so many people using their phones on-the-go, healthcare marketing campaigns should include local SEO to catch those customers looking for immediate services.
PPC Campaigns
By combining PPC and SEO, your healthcare organization will start to see significant results with your healthcare marketing strategies. PPC stands for pay-per-click campaigns. These are the strategies used by every industry that pays to get the top of Google search engines. With PPC, you are paying per click. So, you only get charged when someone clicks on your ad. The best factor about PPC is that it gets you more relevant traffic than SEO. People clicking on your ads are likely in the last stages of their buying decision. As such, it is easier to get them to convert than with SEO campaigns. Again, keyword research is important even in PPC. All successful paid search engine campaigns share the same five elements.
Campaigns
Keywords
Ad Groups
Ad Text
Landing Pages
PPC campaigns are at the highest level of this hierarchy. You may only have one campaign or many. Within each campaign are your ad groups that can also vary depending on your campaign. For example, you might have one campaign to capitalize flu season. Within this campaign might have two ad groups. One group is for coughing medicine and the other for a runny nose. With ad text, you are writing content surrounding the keywords for each ad group. You should be writing with your customers in mind.
The final piece to your healthcare marketing plan is landing pages. These landing pages should match the ads they are accompanying. A landing page is the first page a user sees when they click on your ad. Your healthcare landing page is a reflection of your company and should have a clear call-to-action. As there are different types of landing pages, your healthcare marketing efforts should be used towards making the one best suited meet your healthcare marketing goal.
Get Started With Healthcare Marketing With Digital Shift!
Digital Shift knows how important a healthcare marketing campaign is to your company. As such, we use the most appropriate and effective tools to help you get the best out of your healthcare marketing. With a responsive website design, effective on-page and off page SEO, and PPC campaigns, you will without-a-doubt see an increase in calls and website traffic. While your organization may not need all of these components, we offer a free consultation to better analyze what you need and can improve on. With specific services such as content marketing, you will find what you need to boost your healthcare marketing. Our expertise in the era of digital marketing has been helping clients since 2007 and are ready to help you with your healthcare advertising. With only so many hours in the day, focus on what you do best by letting us take the pain of healthcare marketing off your shoulders. Contact us for a free consultation today!