Is there anything you should do After Publishing Blog?
You have finished writing an awesome article, and you have posted it on your blog feed! That is awesome! But there are things that you can do to give your article more attention and more views on the internet. The goal of creating your blog in the first place was to get as many people to view it and to provide information to people. Whether you are writing your blog for business reasons or personal reasons, there are things that you can do After Publishing Blog in order to get more viewers reading your blog. In turn, if you get viewers to read your one specific article, there are chances you have gotten them to your website, meaning they are more likely to visit other pages of your website.
Do you feel like you have put in a lot of work to writing an article, but then do not get enough traffic to your post? Well, the good news is that there are things that you can do after publishing your article in order to increase traffic to your blog! If you would like to find out what you can do to increase traffic to your blog, continue to read!
Things to do after publishing an article
If you want to create more traffic to your website through your blog, consider doing some or all of the following:
Social Media is a great tool for spreading information to a vast audience! One of many ways to increase traffic to your article after publishing a blog is to post it on your social media channels. Having your article posted on social media is an effective way to let search engines know that your work and your website is relevant! It is even more beneficial if other people are sharing your article with others, because this creates, even more, avenues where people can go to access your blog and your website.
At Digital Shift, we find the best way to do this is to integrate your social media accounts with your website. By integrating your social media accounts, your article will be dispersed to all your social feeds which will share the new article with all your followers!
2. Continuously build a following
Creating a following on social accounts takes time, especially if you are a smaller business. But the idea is to stay persistent and continuously provide people with the opportunities to follow you on Twitter, like you on Facebook, or add you on Google+. The more relevant target market you have on your social media accounts, the better! This will increase your chance of viewers to your new article, as well as sharing those articles. Maintain those social media numbers by staying relevant, and having interesting material.
3. Creating discussions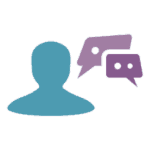 It is even more beneficial if you are able to generate discussion after publishing blog! If people are chatting, or you are commenting on relevant discussions, there is an opportunity to direct people to your article. This is a little more difficult to do than say. But the idea is to direct people to your article/your site, while remaining relevant. If people do not care about what you are saying after they click on your blog, they will leave right away. If they leave right away, that would be considered a bounce back, and that would hurt your SEO score.
4. Be accessible everywhere
People are constantly surfing the web and accessing information everywhere! That means you need to make information readily available to the end user. If you are writing an article, ensure people can access after publishing blog. We find the best ways to make your information or articles accessible on mobile devices, is to have mobile responsive websites! That means if you can not afford to create a specific app for mobile users, the users are still able to access your website on a mobile device in a very user-friendly manner. Mobile responsive websites don't lose any of their features or content; it only reorganizes the pages. This makes it very friendly for people to read your articles while they are on the go. Make sure people can access your articles on mobile devices after publishing blog.