SEO Austin-based Digital Marketing Agency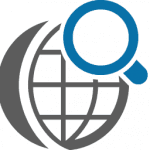 Digital Shift Media is located in Austin - and helps companies with their SEO. It is important for today's businesses to understand how search engines operate, and how they are ranking businesses on search engines. Digital Shift is your SEO Austin expert - and wants to help you get to the top of search engine results! We compete in a similar market that you do - which means we understand what customers are searching for on the internet!
What is SEO?
SEO stands for Search Engine Optimization (duh!). Just kidding of course! But this is something that you need to learn about, and get ahead of your competitors on.
SEO is the method of which you can organically (or through an unpaid method) increase the visibility of your website on search engines! That means it does take a little bit of work to keyword optimize your websites, as well staying on top of certain keyword trends. Your website needs to be maintained for SEO, just like your business needs to keep up with the trends of your industry!
Ensure that you are coming up ahead of your competitors on Search Engines. More often than not, the person with the highest ranking on Google (or other search engines) will get the most potential customer conversions. The higher you are on search engines, the higher the conversion is. It is a no-brainer, everyone is connected to the internet, and any potential customer will do their research on the internet. That means SEO is something that you should be investing the time and effort into, in order to gain the potential customers that are scouring the internet to do their research, prior to making a purchasing decision.
Lack The Time for SEO Maintenance?!
You are a small business owner, and you are already busy enough investing all your time and energy into your core business functions. To add all marketing initiatives to that laundry list of things you don't have time for, would quite frankly be impossible. Digital Shift can help with your marketing initiatives. We will help you with your SEO. If you want more information about our SEO packages check them out on our SEO monthly packages page. We are your local SEO Austin-based company you can count on!