A San Antonio SEO Company You Can Count On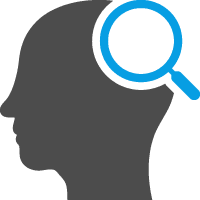 A great looking website is not enough! A professionally coded website optimized for SEO with the right tools and techniques delivers results.
Are you looking to get more sales, not just leads? It all starts with the right business partners. We are Digital Shift and we will help you be seen and get connected. We help you outperform your competitors and optimize your content to deliver results. You must rank well on the major search engines. We are the preferred San Antonio SEO Company among small businesses and star-ups. We specialize in search engine optimization, delivering search ranking results, and increasing profits.
If you want to get your message, product, or information out to your target audience, let the San Antonio SEO Company of choice be at your service. SEO will help your site rank higher in search engine results.
Learn more about Local San Antonio SEO Strategies
Find out why businesses trust Digital Shift as their San Antonio SEO Pro.
We help businesses get results. We are the San Antonio SEO company you can count on! Whether you are an established business,  growing business, or a start-up, we got you covered. Get started today with a free consultation today.