What is Organic Traffic?
The definition of Organic Traffic is the number of visitors that are directly from a search engine's search results. Rankings found naturally, or organically, are ones that are not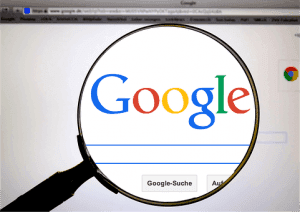 promoted via advertising, but rather ranked by the search engines on the basis of popularity and relevance. Visitors can click on the organic search results just below the advertisements and map results in these search engines. Again, results found organically are not paid advertisement traffic and commonly contain a mix of social signals, backlinks, and on-page optimization. Pay Per Click (PPC) campaigns fall into that specific category. Ads on Google will be marked with a green ad sign and a grey ad sign for Bing. How to increase organic traffic, is a question most business owners strive to answer.
How to Increase Organic Traffic
Once you understand the definition of organic traffic, you can better begin to process how to increase it. You can move your business closer to the top spots just below the local map listing by increasing your organic search result traffic. The traffic found organically is directly linked to Search Engine Optimization (SEO). The better you are at researching specific keywords, the higher you will rank for organic search results. You will, in turn, increase the traffic gained organically.  Creating valuable content with specifically researched keywords is essential to increase organic search results. Blogging about relevant topics to the keyword and your business is a good place to start. Frequently creating content relevant to your keywords properly will significantly boost your overall ranking.