Customized Role Based Access Control for Your Website!
With the proper tools and configuration, role editor settings can provide customized website access to your entire team. Having greater controls in place tightens security and processes. A properly configured system also mitigates potential risk such as the chances of users making accidental (or unauthorized) changes or deletions. This eliminates the "it just stopped working" situations that result in lost productivity, frustration, and downtime.
Here's How the Role Editor Works
The role editor allows the website administrator to create and manage role-based access control settings. Once a role is created, it can be assigned to users. Users can be promoted to other roles and the assigned roles can be edited at any time. For instance, let's say that one of your team members requests approval to have the ability to make changes to the menu and widget area, and the ability to activate plugins that you download and approve for use.
The following options must be selected:
Under capabilities select "Edit Theme Options"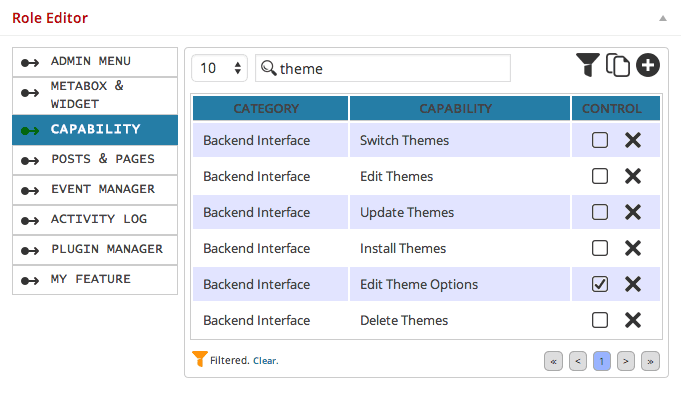 Ensure that you also select "Activate Plugins."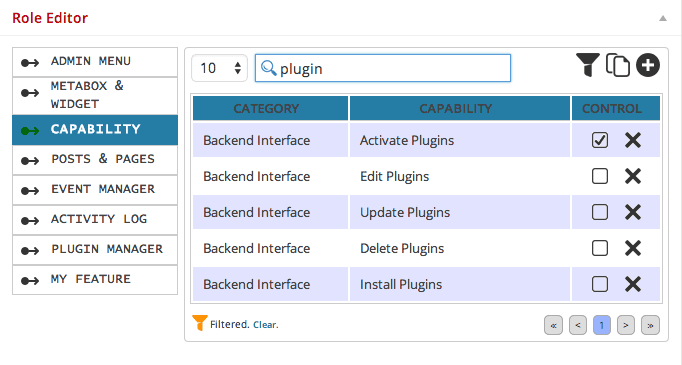 The admin menu for the user's login will now include the additional features. The user can now make changes to the widgets and menus. You can also further customize these options and select the ones that you do not want to appear on the user's menu.
Options and menu items can be completely customized to meet your desired needs. You also have the options to further customize what is displayed as well as what capabilities and functions the user is allowed.
Read more about user access control