SEO for Plastic Surgeons: How to Boost Your Google Ranking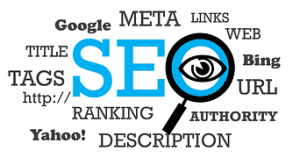 SEO for plastic surgeons is a new way to increase clients and generate more income for specialized doctors. If you are a plastic surgeon, you are well aware of how difficult it is to acquire new clients. Offering such a niche service in today's economy means you have to rely on customer and medical referrals to get new traffic in the door. Plastic surgeons must adapt in order to find new customers to stay in business. If patients aren't following the referral of a friend chances are they're going to complete a Google Search to find information. Their self-assessment will usually start at the top of the search results, working their way down the results, website by website. Naturally, this means you want your website to be as high as possible in terms of Google Ranking. The best way to accomplish this task is by effectively investing in a local Search Engine Optimization (SEO) strategy.
SEO for Plastic Surgeons is Crucial
Clients no longer rely on the Yellow Pages when performing their information search. 97% of people search for local business online through the internet. Of those people, more than 60% are accessing the pages on their mobile device. The vast majority of those searches utilize Google (65%) with Bing ranking second at 33%. Therefore, utilization of plastic surgery SEO to improve your Google ranking is vital. Improving your ranking will positively affect the amount of traffic directed to your website. If you can drive more traffic to your website you stand a better chance at converting those visitors into customers.
Plastic Surgery Website Design Tips
It is extremely important that your website is mobile friendly. More than 60%  of searches in 2015 were performed on mobile devices like Android and iPhone. If your website is not optimized and mobile friendly then you will be missing out on more than 60 percent of the potential market! By combining an effective website design with SEO for plastic surgeons you can develop a strong plastic surgery marketing plan to attract more customers.
How Digital Shift Can Help
So now you know the importance of ranking higher in search engines, but what steps do you have to take to get there? Digital Shift can help you develop a detailed, step by step plastic surgery internet marketing plan so you can focus on what you do best. Let us worry about the complicated search engine algorithms and criteria while you focus on answering the phone and setting up new appointments. Allow us to do our job and you will start ranking higher in search engines, increasing your visibility, impressions, awareness and web traffic, while simultaneously increasing your chances of conversion.Your Medical SEO Plan From Digital Shift Includes:
Keyword Research and Optimization
Digital Shift will perform in-depth keyword research to find out exactly what your customers are looking for on the internet. The objective is to find and optimize phrases that have high search frequency but low competitiveness so your website will rank higher and more often in search results. We will research and analyze the best possible keywords since they are at the foundation of any strong plastic surgery SEO plan.
On-Page Search Engine Optimization Updates
Digital Shift will optimize your plastic surgery website design so it will index easier in search engines resulting in higher rankings. All content, keywords, titles, meta descriptions and tags, as well as images, will be optimized so you get more visitors to your website. We don't stop there either. Our team of experts will update your pages each month to enhance existing content and make sure everything is running smoothly.
Blogs, Forums, or Content Creation
Digital Shift employs White Hat SEO for plastic surgeons to help with credibility and link building. We will help optimize content that can be posted to relevant blogs or forums in an effort to increase credibility and search engine scores. It will also help create additional awareness of your products and services and help funnel in new customers.
Directory Submissions
Lastly, Digital Shift will help build manual citations and links through submitting information about your business to local directories. Posting consistent information about your business in varying directories across the internet will help increase your rankings and is an essential part of SEO for plastic surgeons.