Custom Website Design Monthly Payments
These are our most common monthly custom website design monthly payments packages. But if you require more flexibility Digital Shift will offer you a customized package that meets your needs and your budget. Not only does Digital Shift offer you great service, we want to offer great value for your investment. Contact Digital Shift to Learn More About Our Proven Monthly Payment Website Design Process.
Custom Websites for an Affordable Investment!
There is virtually no risk to getting a custom web design from us. No upfront costs. No setup fees. Get started today.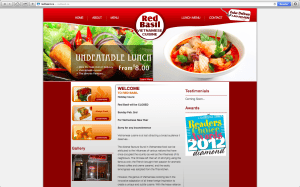 ---
Digital Shift won't strand you with technology you don't understand - Premium support with monthly web design packages!
You may ask 'how would pay monthly website packages work for us', how is this possible? A lot of other website design companies are charging "an arm and a leg" for their custom web design and
SEO! The reason Digital Shift does our business on a month-by-month contract is so that you do not have to take the risk of paying such a high fee for SEO web design and development. We not only offer great design, but we also offer you premium support, so that if anything happens to your website, or you need help with certain features - those monthly payments go towards giving you the necessary support that you might need.
Partner with Digital Shift so you can give your customers that memorable online experience they covet. Our SEO and website design team will ensure your end product is keyword optimized and responsive to different search engines, social media platforms, and online advertising no matter which device they are accessed from. Let us worry about the maintenance and stress of new updates, so you con focus on your business!
Our Pay Monthly Website Design Packages Include:
Detailed Keyword Analysis- to find keywords with high search frequency and low competitiveness
Competitor Analysis- learn what your competition is doing and how they have positioned themselves
Domain Name- do you have an existing name Digital Shift can work with or do you need a new one?
Domain Name Server Management- let us manage your domain account to save you time and money
Website Consultation-a free complimentary consultation to get a proper idea of your unique business needs and goals
Website Design- utilize our web design and SEO marketing services to provide you with the best possible end product
Content Upload & Formatting- Digital Shift will happily format and upload any content to your website!
Two Hours of Training- Our goal is to provide you with the best possible experience. Let us break down your new website step by step!
Get the training you need to manage your own site
Another way Digital Shift makes sure that you are not left stranded with technology you don't understand, is we make sure that you are adequately trained on the functions of your custom web design. Digital Shift will teach you the things you need to know, from adding a page, to creating a blog. You are the expert of your business, which means you will best know how to interact with your audience. The best way to do that is to know how to manage your site, and all the content you create for your audience.