Affordable Web Design Monthly Payment Plans
Web Design Monthly Payment Plans Are Perfect for Start-ups
Starting at only $99 per month for website WordPress hosting and optional design services. With monthly payments, you simply subscribe to a web design monthly payment plan that covers your website design, development, and hosting cost for one tiny monthly investment. There are no website set up or website transfer fees making Digital Shift the right choice for your small businesses website. Our team of professionals will work to design a custom website for your company. You can also add a professional email address (@yourdomainname.com) to your package.
Whether you are providing information about your services, prices, or products on your website, customers want to be able to find out more about you at a time that suits them best. Customers also can link to you through friends and family via social media! If potential customers are not finding you, the chances are that they are finding your competitors' products and services. If your competitor's website is nicer or easier to use, contact us to have a conversation about how we can help you grow. Most of our early clients started on these smaller packages with us back in 2007 and had since grown 2-4 time in revenue.
Commit Annually & Save 20%+
WP Hosting Plan
19 /month
Wordpress Installed
Theme Setup
2 Hours Training
Most Popular
WordPress Website Plan
99 /month
5 Pages
Customized Theme
1 Social Media Integration
2 Hours Training
Small Business
179 /month
10 Pages
100% Custom Design
3 Social Media Integration
2 Hours Training
Web Design Monthly Payment Plans Are Perfect For Businesses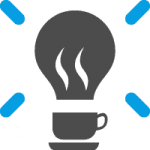 Get started for as little as $19 per month. This is a no-brainer for businesses with a limited online marketing budget because it gets you connected to a potential customer! After a new prospective client meets you, they are extremely likely to visit your website! Give them the right impression and allow them to validate your business.
If you are a business that has been operating for 1-2+ years and needs to update your old website or create a new one, then be sure to check out the business website packages. These packages come with premium support and monthly updates for one low fixed cost. The business monthly website packages are flexible and also give you direct access and control over your website content at any time so that you can update a sale or promotion or write your own blog. Digital Shift will work with you as your online business partners and ensure your website is fast, secure, easy-to-use and right for you!
Not sure what you're looking for?
Complete the getting started form and Digital Shift will contact you with a marketing solution that's right for you. We 100% guarantee your privacy and will never share your information with anyone. Our team will use it to review your current situation, analyze the opportunity, and have a complimentary consultation that's 100% FREE to you so that you can make the best decision for your business.  Get started today, we look forward to learning more about your business!
How Does the One Page Landing Page Plan Work?
Professional online presence within five business days
Communicate with clients using a professional email ($5/month)
Hold onto more of your cash using our month-to-month affordable web design services
Allow customer to validate your business and contact you directly with your online contact form
Prospective customers will be able to find your business online with Google Maps
What Happens After I Sign Up?
We use your existing domain (if you don't have one you can purchase one from us)
We collect information about the design requirements
We receive your business information from you
We optimize your website for one keyword or key-phrase using your provided content
We set up your account which includes website hosting, and your one-page website design
Your one-page landing page website goes live
How Much Does the One Page Website Cost?
The website hosting started plan is $19 per month, billed annually.
Do You have a Money Back Guarantee?
Yes. We have a 7-day 100% Money back guarantee.
Find out why businesses trust Digital Shift. Learn how we operate and serve our clients. Our aim is to ensure that you are a satisfied customer.
Get Started With a Complimentary Consultation Today!
Need help? Start a live chat session, contact us, or call toll-free 1-855-482-4242.
Need more features? see our other monthly affordable website packages.