Digital Shift - Edmonton SEO Company
Digital Shift is an Edmonton SEO Company providing: Edmonton Local SEO, Edmonton Website Design, Digital Marketing, and PPC management services in Edmonton, Alberta. Contact Digital Shift to learn how we can help your Edmonton-based business win new customers using precise online targeting methods.
There is no pressure or obligation after your online assessment. Contact us today to speak directly to an Edmonton SEO Specialist or check out our latest local SEO case study.
Your Edmonton SEO Company!
As an Edmonton SEO Company, we have been building optimized websites for clients since 2007. What's the purpose of a beautifully designed website if no one sees it? At Digital Shift, we have the expertise to transform your current website into a conversion machine! As each industry is different and requires a unique feel to their website, we work with you to provide the best results your website can get. Your website will sustain long-term results to get you more business!
The Types Of Search Engine Optimization
There are three types of SEO, each with unique features. First, there's Local SEO which is the optimization of your business for keywords specific to a location. Second, there's on-page SEO. On-page SEO is optimizing your web pages to be better indexed by search engines. Lastly, there's off-page SEO which involves putting in sufficient and great backlinks. All of these components work together to make your website rank higher and higher.
Local SEO
Again, local SEO is optimizing your businesses website for keywords that are specific to a location. For example, if I were searching for a gas company in Edmonton, I would search "Edmonton Gas company". Websites that are local SEO ready, will appear with a high ranking. The higher your ranking, the more traffic, business, and ultimately the more profit you will earn!
Digital Shift is an affordable SEO company for small and medium sized businesses! Let us create your website into a lead or income generation tool that will constantly work for you. You can decide to be trained and work closely with us along the way or you focus on your business. Whichever you prefer!
On-Page SEO
On-page SEO involves individually optimizing web pages to be better indexed by search engines by focusing on items that appear on-page such as content, tags, images, and keywords. Each page will be optimized for a different keyword. This can be tricky as it is possible to over optimize and unnatural optimization. Digital Shift will configure and code your pages to go over key areas of search engine algorithms to ensure not only the page to be rank higher but your overall website as well.
Off-Page SEO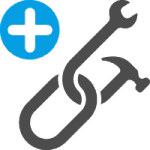 Link building, social media, and social bookmarking are the three most important factors in Off-Page SEO. Off-Page SEO gives you a good indication on how your website is perceived by others. A website that is found useful will have references (links) from other websites. It is also more likely to get mentions on social media and get bookmarked and shared by like-minded individuals.
Why Choose Digital Shift?
As a local Edmonton SEO company, we understand the importance of SEO. It is the link between your website and search engines like Google and Bing. It's what gets you customers! If you want to succeed in Google Search you need to be in the top position on the first page of Google.
Small to medium-sized businesses often do not have a large marketing budget to work with. As such, we offer monthly payment plans for our professional SEO Edmonton services. Our Edmonton SEO packages give you the best SEO results that are equivalent to those of large companies.
Digital Shift requires no long-term contracts. Our exceptional customer service and transparency is the reason for our positive SEO company reviews. You are free to cancel or upgrade your plan at any given time. If at any given point, you wish to cancel your plan, there are no additional fees to pay.
There are also no start-up fees required. Digital Shift offers a free consultation on your current SEO efforts and gives you professional advice on how you can make improvements within your budget. While there are popular SEO methods, we always do thorough research on your industry and target market. You want to be where your prospective customers are. Digital Shift, your Edmonton SEO Company, will help you achieve that goal.
Looking for the Best Edmonton SEO Company
Our SEO company services all of Edmonton and surrounding areas including, Northwest Edmonton, Northeast Edmonton, Central Edmonton, West Edmonton, Southwest Edmonton, Southeast Edmonton, Millwoods, Beaumont, Devon, Fort Saskatchewan, Leduc, St. Albert, Sherwood Park, Spruce Grove and Stony Plain.