What does Cost per Website Conversion mean?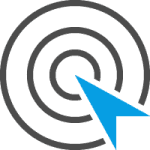 Cost per Website Conversion is the average cost of conversions in the form of visitors performing a form of conversation on a website as a result of clicking on an ad. This metric tells you how much money you are spending per conversion achieved from specific ads or entire campaigns. This allows business to know how much they are spending on leads and provides information about the performance and popularity of their ads and platforms chosen.
Benefits of tracking Cost per Website Conversion
Understanding Cost per Website Conversion is a great way to save money and improves your ads and your revenues. Here are some of the benefits of tracking:
Know how much you are paying for leads, and how this amount changes.
Create more engaging ads by learning which type of ads provide the best results.
Save money by removing costly and ineffective targeting options and ads.
Better understand which type of conversion work best for your target market.
To ensure your advertising campaigns are performing optimally and providing you with the best results, it would be ideal to have someone that understand all other related metrics, what they mean for your business, and how to utilize the information. We can help! Here at Digital Shift, our experts would be glad to assist you and your business with a unique PPC strategy that will drive conversions and sales. For more information about our PPC management services click here. If you have any questions feel free to contact us here.