What is Managed Placement Targeting?
Managed Placement Targeting,  otherwise known as Placement Targeting, is a targeting method used in Google AdWords where you can specifically select particular websites, videos, and apps, apart of the Google Display Network where you want your advertisement to appear. Unlike automatic placements, where your ads are placed on different sites automatically for you, managed placements require you to select the websites yourself.
---
Three Ways to Add Managed Placement Targeting to an Ad Group:
Manually adding placements
Copying from your "automatic placements" table
Using the placements tool
---
Benefits of Managed Placement Targeting
placement targeting is an optimal feature in Google AdWords that provides the user with more control over ad placements. If you know a website that your target market visits frequently, you can add it as a managed placement and target it specifically
managed placement targeting can be used on the Display Network and the Search Network With Display Select
unique bids can be assigned to managed placements. Therefore, if your advertisement is doing well on one website you can set a higher bid to ensure its competitiveness and drive web traffic
---
Managed Placement Targeting Tips
When determining which websites to for your ads you must make sure they support your ad format. Some websites do not support certain ad formats like banners or may seize advertising for other reasons. The best strategy is to experiment with different placements and weed out the poor locations and determine the best combination that works for your advertisements
Perform a manual search for relative websites. Analyze the websites yourself. Check to see if they even run Google Advertisements. If you find fitting and relevant sites after your manual search, go to Google AdWords and add them to your specific campaign
Use the Google Display Planner to help stimulate thoughts and ideas before actually implementing a plan. The Display Planner is essentially a guide, creating a rubric for you to think about the reach of your advertisements. The planner only requires your chosen keywords and/or the landing page URL. From here the placement planner provides you with suggestions relevant to your campaign
The placement targeting tool can also generate a list of sites Google determines relatable and relevant. This tool offers an automatic way to scout different web page options for your advertisements
Ensure the websites you select are relevant to your own content. People do not want to see random advertisements. Choose websites that provide value to you the advertiser and the potential customer
You can also target specific web pages inside a web domain if you feel it will help you better reach your target market
When you pick a website placement you are essentially "partnering" with said website. Therefore, customers will automatically associate your brand with the website it has been placed on. Carefully evaluate the content and website and ask yourself if you are comfortable being associated with such a website or target audience?
---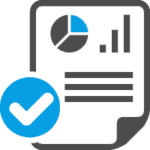 If you can successfully implement a managed placement targeting method that increases traffic you should leverage it to the best of your ability. You will want to increase your bids for successful placements so they become more competitive and are displayed more often. Furthermore, if some of your placements are doing poorly or you do not want them to appear on particular websites on the Google Display Network, then you should add exclusion parameters. This will prevent your advertisement from appearing on certain web pages. Successful Adwords campaigns are about quality prospecting to drive the right type of audience to your website. Efficiently managed implementation can help you accomplish this task.