"A professional website designed by Marketing Pros... Now available to you, without technical or cost barriers."
With Digital Shift you're covered with an outstanding support team and a 100% satisfaction guarantee! Plus get all the benefits of no long-term contracts, transparent pricing, and no setup fees. Did you know that most website design companies do not offer monthly business website plans? Digital Shift specializes in business website design and offers a pay monthly website design solution. Most of our new customer either have an older website or have designed their first website themselves when the business was just getting started.
Digital Shift Creates websites that are keyword optimized, responsive to search engines, social media, and online advertising. Your website is regularly maintained and updated so that you can focus on what you do best.
No Large Upfront Costs + No Long-term Contracts = No Risk To You
Our clients typically bundle websites with other services such as our Pay Monthly Local SEO Services and PPC Management Services. Monthly business website pay plans are a fresh idea to designing, updating, and managing a website for your company! Digital Shift's services offer a great deal of value to your business without a significant upfront cost.
Website Design With Monthly Payments
Our plans are not a do-it-yourself digital marketing, search engine optimization, and website solutions. Digital Shift offers your business marketing and website design with monthly payments. If your company is smart, and since you are considering our service we are assuming it is, you understand the value of a dollar and the impact of cash flow.
What Are The Alternatives to Website Design With Monthly Payments
There are two other options, but you might not like them (sorry).
Do it your (DIY) website solution
One-time upfront investment
Common Issues With The Do-it-yourself (DIY) Website Solution
DIY website packages are not a website design monthly fee, you simply get access to make your own website. Which means that you are now the website designer, the local SEO experts, and the Pay-per-click landing page experts (if you plan on running a Google AdWords Campaign). Often these platforms have many (SEO) limitations and can be frustrating. Don't be get (fooled or) locked-in to a low monthly price. You get what you pay for.
Common Issues With The One-time Upfront Investment Website Solution
The large sum website investment is the traditional model where you pay for the development up-front and get a high-quality product for an investment of 3,000-7,000+ hard-earned dollars. From an accounting perspective, this is not nice on your cash flow and also means that once its up and running you have to pay extra for maintenance. If your business isn't maintaining its website, then it will quickly become out ranked and dated over (a short period of) time.
So, keep your accountant and marketing department happy with website design with monthly payments. Focus on what you do best and just say no do a do-it-yourself (DIY) website solution. We offer a premium solution with premium support and updated. Digital Shift's per month website packages keep your team happy and help your business stay current and 100% supported by experts. Combine our plans with local SEO and pay-per-click marketing and start winning customers faster. Contact Digital Shift to learn more about our pay monthly websites.
Is there an opportunity cost to me not having a professional online presence?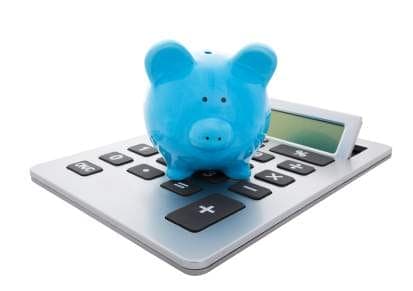 Yes. Customers expect to be able to find out about your business online. It is where they will look first! Whether you are providing information about your services, prices, or products on your website, customers want to be able to find out more about you at a time that suits them best. Your prospective customer also can link to you through friends and family via social media! They can stay up to date with service promotions, updates to your business, or share news with their friends.
Are your customers finding your competitors instead of you?!
If potential customers are not finding you, the chances are that they are finding your competitors' products and services. Get started with a complimentary no-obligation consultation from Digital Shift. Getting started with a complimentary consultation is a no-brainer for businesses. We can help you determine your needs even if you have a limited online marketing budget. Digital Shift will help evaluate your competition and your goals to develop a strategy that gets you connected to potential customers!
We Are Highly Recommended for Pay Monthly Websites, Local SEO & PPC Management
Digital Shift builds trust and relationships with clients. We strongly encourage you to visit our testimonials section to see what customers are saying about Digital Shift!
---
What's Included With Your Monthly Business Website Plan?
Our Monthly Packages Include:
Competitor Analysis
Domain name
Domain name server management
Professional package website hosting
Website Consultation
Keyword Research
Website design
Website development
Your content upload and formatting
Two hours of training
Some of Our Recent Projects Include:
Professional Medical websites
Legal websites and Lawyer websites
Accounting websites and accountant websites
CPA Accounting firm websites
Construction company websites
Real Estate and Realtor websites
Senior Home Care websites
---
Are You Just A Pay Monthly Website Company?
No! Digital Shift understands that a great website is not the solution, it's the solution to the solutions, which is to get your more customers. Digital Shift specializes in the following services: SEO website design, local SEO, search engine marketing, digital marketing campaign management, e-commerce websites, as well as branding solutions, business logo design, and business card design. Please contact us if you have any questions about our services.
Customers Love Us, Competitors Hate Us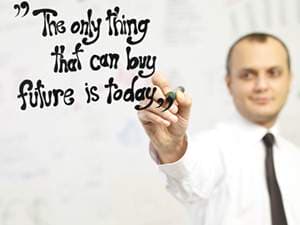 Digital Shift's mission is "to make online technology easy to use, fast, secure and available to all businesses." Our products and services are built around this mission. We invest in our clients, and we value their business. Most competitors stay away from a pay monthly (or pay per month) website package because it would mean that they would have to take on a substantial risk and investment. We get it, but this is a product that is in demand.
Month-to-month transparent pricing.
We offer monthly plans that will provide every business, no matter the size, with a professional looking website. Our plans include everything to get you connected online including an assigned Account Manager. Your account manager will work with you throughout your entire project and will require that you provide him/her with your content and images. Your account manager will work with you to select an appropriate layout, colour scheme, and design. Let us work with you to create a design that will resonate with your customers.
---
Do you Have a Money Back Guarantee?
Yes. Digital Shift offers a seven-day 100% money back guarantee.
Is There a Contract?
With our month-to-month service, you can cancel at any time. You just pay your monthly fee, it's that simple. No up-front fees, no fixed contract, just professionally designed pay monthly websites.
What If I Don't Have Content for My Website?
No content, no problem! Digital Shift offers a content writing and content marketing service. We can help you create content for your website that is optimized and ready for your target audience.
---
Affordable Payments Get You Connected
Digital Shift has created the following monthly packages to work for any business. You choose the package best for you. If you are unsure of which package to choose, contact us for a free consultation. Our team will work with you to ensure that you select the best package for your business. We also offer Pay Per Month Local SEO and PPC Management Services to help grow your business.
---
Who Uses Pay Monthly Website Design?
If you are a business start-up or need a new website but don't want to spend a lump sum of cash up front then a Pay Monthly Website Design service is perfect for you. Get an Affordable Professional Websites for a Simple Monthly Fee. Digital Shift understands the difficulties of starting and running a business! Digital Shift also knows that cash flow is key and detrimental to the continuity of your business. Which is why we've created Pay Monthly Website Design plans.
Pay Monthly Website Design plans provide a way for you to get a website for your business! This means that you don't have to shell out a large lump sum for your professional design and search engine friendly website. Our Pay Monthly Website Design plans have no setup fees and no contracts. Simply, pay a small fee each month for your website, which saves you money and helps with your cash flow.
Benefits of Pay Monthly Business Website Design Services
Pay Monthly Business Websites Mean No large upfront costs means that you can use your cash flow for business operations and to grow
Month-to-month service means you have no risk, no commitment, and can cancel at any time
You control your content and can log in and make updates, blog, and share with social media. Build-in SEO analysis and optimization tools included
Premium support means we do the work for you which means you can send us updates and we will take care of them for you
What is our Pay Monthly Business Website Design Service?
Pay monthly business website design is a fresh approach to web design from a pricing and service model. It is also referred to as; pay per month web design, pay monthly web design, web design as a service. We provide web design as service because it allows us to focus on the relationship with our clients and as their needs changes we help them grow. We also offer pay per month Ecommerce and pay per month SEO that can be added on to any of our packages.
Why Pay Monthly Websites?
Our pay monthly websites packages will start with acquiring a proper domain name, followed by website design/redesign and development as well as email setup. We also train our clients on how to properly use the back end of the website and how to create content to increase your online presence. Digital Shift offers professionally designed and coded websites on a month-to-month service plan. Our websites are designed to your satisfaction and are created with the intent to maximize the traffic to your online presence. Our packages give you the tools and training to take your website and your business to the next level! Digital Shift also offers content creation services for companies who are looking for professionally created posts and content which will increase your traffic and connect you to qualified customers!
Website Design Per Month? What does this even mean?
We've been in the game since 2007 and understand the digital marketing game very well. We understand what customer really really want. For starters, new businesses want payments for website design per month, not one large upfront cost. In addition, they want great service and a service contract that's website design per month-to-month. This means customers don't want a locked in a long-term contract. If you're still reading this you've probably seen some of our competitor's offerings, and also qualified yourself for a service that provides website design per month.
Why Choose Digital Shift
Digital Shift is focused on customer satisfaction. This is why our packages are:
No Contract - cancel at any time, hassle-free
No Setup fees - no hidden fees or questionable fees, just easy to understand monthly packages
24/7 support - be looked after wherever and whenever
99.99% server up times - your website will always be up to gain your business
Local - we are a local company who understand the market, we have the experience and expertise
Why your business needs to consider Pay Monthly Websites
If you are running a small to medium-sized business - a pay monthly website can solve many of the issues that your business may have. At Digital Shift Media, we understand the strain that small businesses are put through. Businesses can have a beautiful website on a pay per month plan. Yes, that means you do not have to strain your cash flow by purchasing a $3,000 to $10,000 dollar website.
Major Benefits of a Pay Monthly Website:
Help your Cash Flow:
If you are a small to medium-sized business, you know that cash flow is everything. By opting for a Pay Monthly Website you are omitting the major capital outlay of an upfront cost. This means, that your cash flow will be conserved for investing elsewhere into your business.
Monthly Service
Going with an all upfront cost websites, leave you abandoned with a website that you don't entirely know how to use! With  pay monthly websites, Digital Shift Media ensures that you will never be abandoned with your website. We will make sure that you are appropriately trained on all the features of your websites. And if you have an issue with your website, your monthly payments also go towards service costs - they are included in your package!
Often in small to medium-sized businesses, you don't have the resources to have someone to solely take care of your website needs. So, when problems arise, and you have a monthly package with Digital Shift, you will be in good hands, we will help you with any issues that you might have.
No-Risk for you
Going into a pay monthly website agreement with Digital Shift Media, has no risk for you! How is that possible? For starters, there are no set up fees! And if you want to leave our service give us 30 days notice , and you do not need to pay us a cent to get out of the agreement.
At Digital Shift, we understand the needs of small and medium size businesses. We have no problem taking on all the risk for building you a website on a pay monthly plan! We want you to be happy, and we also wat to help you grow your business!
For more information on pay monthly websites go here!
---
Already Have a Website? Digital Shift Also Offers website Re-Design Services.
Not sure if your website needs a redesign or rebuild? Have us prepare and send you a Free SEO Report that shows you your online presence compared to your competition.
Not sure if you're ready? That's okay! Digital Shift can offer you a complete solution for your business at any time. Contact us to learn more about how we can get you started!
Thinking of a Website Design Monthly Payments Plan?
If you're looking for a company that offers website design monthly payments then you have already weighed the pros and cons, so we will jump right into telling you why we are different and better.
Our website design monthly payment plans include maintenance, updates, and premium support. We have created our Website Design Monthly Payments to fit your budget and based them on past request from clients.
Web Design Monthly Payments
The full details are found in your welcome package, but here is a summary:
Updates are limited to changing content text and images (unless on Enterprise plan)
Please email your updates to us with advance notice so that we can make the update in a timely manner
For fast, reliable service, please send your updates in batches, to avoid using up your support for minor changes
Premium support and maintenance start right away and renews the next month
On the anniversary of your live website, you are eligible for two hours of new features training
Unused updates from the previous month do not carry over to the next month
Need More Than Our Website Design Monthly Payments Offer?
No problem. If you require more updates than your plan permits you have options:
Upgrade to a  monthly plan that offers more premium maintenance and support, or;
One-off hourly support – we charge $99 + applicable tax for every hour of work to update your website. We bill in quarterly increments. So, a small job would cost $25. If your requested update is expected to take longer than one hour, we will send you a quote for approval before beginning the work. Projects are scoped and quoted by a team for major customizations and enhancements.
Contact Digital Shift to Learn More
We hope that you have found our information about website design monthly payments helpful. If you have any other questions, please write, call, or chat with Digital Shift.
---
Digital Shift Provide Pay Monthly Websites That Are Optimized!
Do you need a beautifully designed website, built with search engine optimization in mind? Can you not afford or rather not pay a large up-front fee? Digital Shift can help! Digital Shift offers pay monthly websites that will help take your business to the next level! Be seen and get connected with new leads through Google, Bing, and Yahoo!
Professionally Designed, Custom made Pay Monthly Websites!
Most Website Design organizations will not provide month-to-month business website plans. Digital Shift has expertise in business website design and offers a pay monthly website design plan. Month-to-month business website pay packages are a unique concept to designing, updating, and maintaining a website for your company! They offer a significant deal of value to your business without a considerable upfront cost.
Let's review what's included (for those who are just skimming the page):

---
What's Included in Your Pay Monthly Website
professional website hosting
domain name registration
Website consultation
website design
website creation
content format and upload
profession e-mail accounts
2-hour training
Our monthly website packages are also: no contract, hidden fee free and risk-free solutions to your online marketing needs. Digital Shift earns each customer's trust through our hard work and expertise. Our clients stay with us because they value us, not because they are legally inclined to through a contract.
If you would like more information, and a listing of pay monthly packages Digital Shift offer visit our Pay Monthly Websites Pricing page.
---
<! -- start faq using li and inner class question and answer !-->

Does My Website Come with SEO Tools?

Yes!

Your package comes with On-page SEO tools including a Local SEO tool, landing page tool, keyword and traffic SEO reporting, and more! When we create your website we not only train you how to use your content management system, but also professionally configure your SEO including site maps, links, and images to allow search engines to find your business.

What is Responsive Design vs. a Mobile Website?

Responsive design is included.

The short answer is that they provide very similar end results. The website visitor is able to experience the website on a mobile device in a friendly and easy-to-user manner. A mobile website is generally know as "older technology" and responsive design is newer technology. A mobile website design is typically a separate website that is designed for a mobile phone. Mobile websites were popular pre-tablet era. Responsive design incorporates best practices to adapt screen specific configurations. Content displays differently on various screens as widths adapts, or responds, to the screen resolution the website is being viewed on.

Can I Integrate My Social Media Accounts with My Website?

Yes!

Social Media integration is included with our packages. This allows you to easily and conveniently share your content across multiple channels.

Yes!

Every package comes with at least two hours of training.

Are Monthly Updates Included?

Yes! We offer monthly updates with our packages.

We have built our packages to best suit your needs.  To determine the best website package for your business, contact us for your free consultation or visit our monthly business website packages.

How Much Will My Website Design Cost?

No contracts and no setup fees your complete solution can start as low as $50 per month.  The total cost of your website project will depend on many factors including functionality, customization, graphic design, project size and the technology used. To determine the best website for your business, contact us for your free consultation or visit our monthly business website packages.

Domain name is included.

You will need a domain name if you want your website online. Your account manager can help you get a domain name  or transfer your existing one. In order for your website to be hosted online, you will need to have a domain name. Some of our packages include multiple domain names. Contact us to get started on your website.

Do I Get a Customized Email Account?

Yes! Email accounts are included.

We will setup your email account for you. The email account will be customized to your specification. For example, your-name@your-company-name.com. A professional email provides more credibility over free email service providers such as gmail.com, hotmail.com, or yahoo.com. We also provide Microsoft Hosted Exchange solutions to our professional clients.

Do I Need to Purchase Web Hosting Before I Get a Website?

Web hosting is included.

Our monthly packages include website hosting. Website hosting is required to display your website online. We can start to build your website and set up your hosting account once your website is ready to go live. For information contact your account manager.

How long Will My Website Take To Complete?

This depends on many factors and will be addressed with you after we have determined the scope of the project. We will provide a project time line and make sure that we get your approval on all stages of the project before we start working. This will allow us to address any concerns regarding time frame during this meeting. Depending on the requirements, a complete website project can range from less than one month to two months. See your website design project best practices to see our process.

What If I Am Not Happy With My Design?

100% satisfaction guaranteed!

Our packages offer revisions to ensure the design reflects what you are looking for. We've built our process around working with you to deliver a high impact result. We utilize proven strategies that deliver positive outcomes and we are never satisfied until you are.
---
Digital Shift Also Offers:
Search engine optimization
Local SEO
Digital Marketing Campaign Management
E-commerce - online store solution
business website and branding packages
If you are interested in our services, please feel free to contact us by phone 1 (885) 482-4242 or contact us and a Digital Shift team member will be happy to assist you!