Why You Should Use Google Ad Words in Your Marketing Mix!
Google Ad Words can be used as a strategy to target the most prospects searching on Google. For example, if someone you are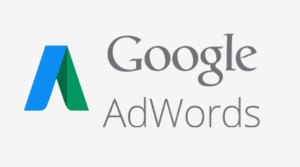 searching for a coffee maker in Google they may type "buy a coffee maker." Google will return mostly national results in the search results. A local business can compete with national brands, but the level for SEO and Local SEO will take time and much-needed effort. Google Ad Words can achieve top first-page results faster, almost overnight with the right strategy.
Why Google Ad Words Should Matter to You
Most people are searching by typing in "buy a coffee market" are not in your local area anyway so they're not good prospects. Google Ad Words can be set to target geographic locations. For instance if you were a coffee maker store in Toronto, your Google Ad Words campaign cab be set up only to be seen by people in the entire Toronto greater area, specific neighbourhoods/postal codes around Toronto, and even a specific radius around your business.
This would result in your ad show up in Google AdWords above the organic (or natural search results) and help you reach prospective customer without having to invest in SEO.
What Else Can You do in Google Ad Words?
In addition, to specifying geographic targets, customizing your title, ad messaging as well as images (for the display network) of your ads you can also control the following:
The landing page to take the prospective customer to
The keywords your would like your ad to display for
The total monthly budget of your campaign
The price you are willing to invest in for a for a click (Pay-Per-Click)
The days/times your advertisement will run
When Using Ad Words Remember to Set a Clear Goal
Having clear goals will allow the title, message, and graphics focused and targeted toward getting you results. It is also important to set SMART (Specific, Measurable, Attainable, Realistic and Time-bound) Goals. The goals need to be based on your expectations within the budget that you want to be working within.
The common goals for a Google Ad Words campaigns include:
Revenue Generation:
Making a product purchase on your e-commerce website
Booking an appointment for your service
Lead Generation:
Phone call generation
Promoting a special or time-sensitive deal
Encouraging to download/share a coupon
Creating Awareness
Promoting your brand
Encouraging the download of a White paper or report
Signing up for a newsletter
Promoting a new service or product
Encouraging customers to come into your store/office