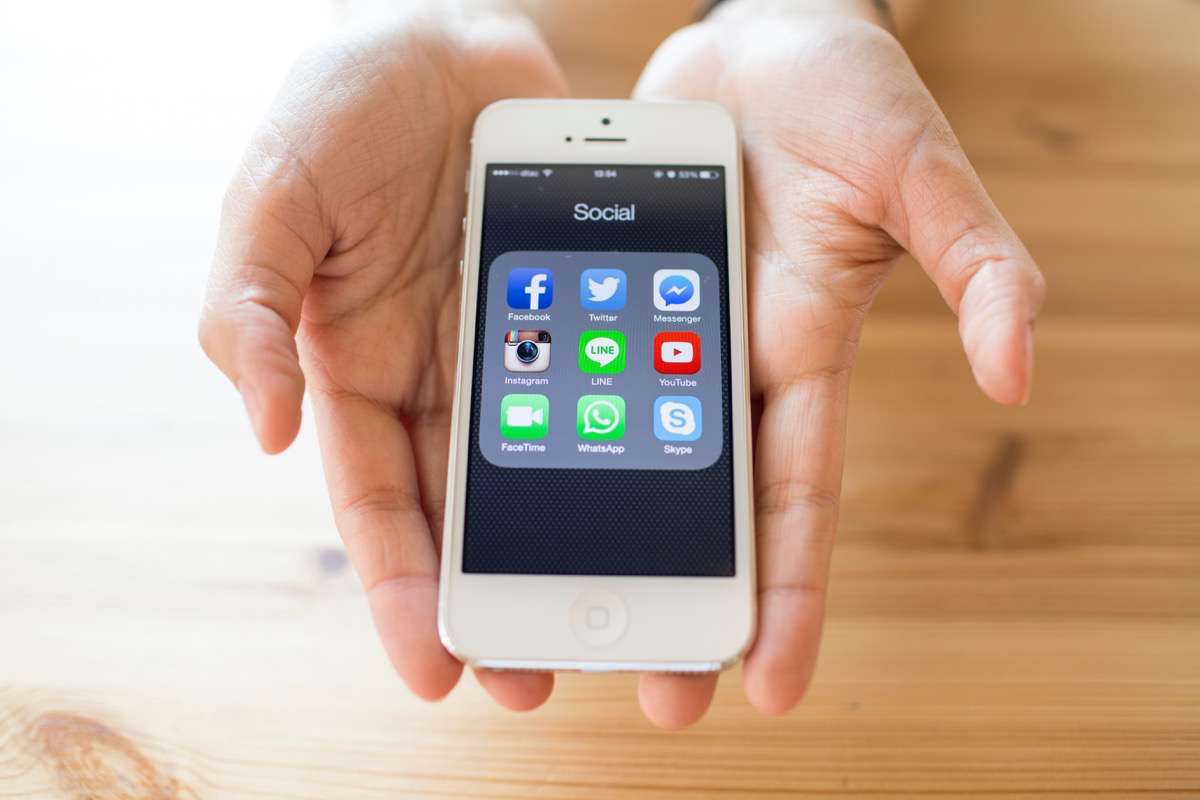 If you own a franchise and you have not stepped into digital marketing, it's time you do.
Social media marketing for franchises is necessary to make your business thrive. You need the help of social media to take your franchise to the next level and reach the widest possible audience.
Let's get into the 10 reasons why you need social media marketing.
1. You'll See Improved Search Engine Rankings
What does social media marketing for franchises and organic search engine results have in common? Keywords, of course.
If you start writing stellar content on your website with the right keywords, you'll get some attention from the search engines and your rankings will begin to improve. This has been a known fact of SEO.
However, what is the relationship between social media and search engines?
The sole purpose of search engine metrics is to bring users the best and most relevant content. If something you post on social media gets many likes and shares, then the search engines will decide your post is useful and bump it up in the rankings.
Franchises should ensure all of the content they create is engaging and shareable.
Of course, incorporating keywords into your social media campaigns is also important. You should include relevant keywords into snippets, ad campaigns, pictures, and other relevant content.
Grow Followers & Include Your Links
If you grow your followers on social media, your SERPs (search engine results page) ranks will see a boost.
This tends to work as a well-oiled machine, the more followers you have, the more people are exposed to your brand, increase the odds of them visiting your site and sharing your content. You will begin to notice a spike in your SERPs when this happens.
Depending on your franchise, different social media channels can be more appropriate compared to others. Nonetheless, you should have some sort of presence for all social media channels to increase exposure. Don't forget to include links to your website and important pages!
That's not all. Search engine crawlers also go through social media channels to authenticate links, allowing for higher SEO rankings.
2. Direct Insight into Your Customers
Social media marketing for franchises gives you the opportunity to collect customer insight right at the source.
Your customers are located all in one place, social media. Every day, about 95 million pictures and videos make their debut on Instagram, 4.5 million likes pop up on Facebook, and Twitter sees over 500 million tweets.
Having the ability to advertise and segment to such a large group of people provides you with the insight to make better decisions about your franchise.
The best part is you can gather data in real-time, which will help you make better decisions to improve your business.
Using social media, you're able to start a conversation right away and learn about likes, dislikes, and current trends as they happen. It makes it easier to piece information together when implementing a new business plan.
Lastly, unlike conventional methods, if something is not working out for your brand, you'll know right away and not when sales drop.
3. Your Customer Service Will Improve
For a customer, there's nothing more tedious than having to make a phone call and wait on hold while attempting to get an issue resolved.
Social media marketing for franchises helps eliminate these problems. In a way, it breaks the ice between the customer and your organization and brings in a desirable human touch.
This service assures customers they will be able to find help and resolve their issues in a more convenient manner.
Think about it, when a customer has an issue with your products or service, instead of directly calling your business line, they can open their Twitter app on their smartphone and shoot you a tweet.
They also have the power to leave you a comment and feedback on Facebook. Most of the time, customers are less likely to leave a negative review when their issues and concerns have been addressed.
Not only can you solve their problems, but on your social media platforms, customers are able to build a community and share solutions and help each other in a medium you can monitor.
If someone has already had the same issue resolved, the conversation can go on amongst the users.
Social media will also reveal the current state of your current customer service, so take action to improve it!
4. Expect Real-Time Results from Targeted Ads
Nowadays, businesses don't have to rely on large billboards, signs on buses, commercials, or other expensive ads to reach their target audience.
Not only are these methods expensive, but you never know if you're reaching enough of your target audience. Of course, these methods are still effective, but now there are better targeting options.
The problem with these advertising methods is that you can't get real-time results like you can with social media. No social media marketing for franchises campaign would be complete without targeted ads.
Targeted social media ads are an efficient way to reach your franchise's target audience based on demographics such as location, gender, occupation, and age.
You can use the customer insight you gathered to determine the segment of people who are in need of your products or services.
The best part is you can track these results while the ads are live. You'll be able to measure how many people clicked on your ad and their location details.
Another benefit of online ads is that if they aren't as successful as you would like, its simple to tweak or re-do an ad.
5. You'll Make the Most of Your ROI
ROI or return on investment is used to measure the efficiency of a marketing plan. It measures the amount you get back from your investment.
As discussed earlier, franchises would have to go through a lot of trouble before the social media boom to advertise their business.
Their marketing campaign would usually have to go through advertisement and PR agencies to make sure they reached the widest audience possible.
Nowadays, social media advertising has disrupted the industry as such an effective way to get the highest possible ROI.
While some people still know about advertising banners and pay per clicks on some websites, there's always the fact now all users click on these banner ads.
It might seem attractive to only pay when someone clicks on your ad, but for example, Google Adwords costs about 
$1 to $2 per click
. Depending on the audience and the keywords used, it can cost up to $25+ per click.
However, if you choose to advertise on Facebook and Pinterest targeted ads, it will cost as little as $0.12 per click.
Targeted ads and boosts are the only things that will cost you because having a social media account is free.
The only thing you have to decide is whether or not you can afford to bring a full-time social media manager.
Overall, social media marketing for franchises will result in a higher ROI
What is one thing your customers love more than your products and services? Coupons and discounts, of course.
If you want your customers and potential customers to follow you and become engaged with your social media accounts, you have to provide them with value.
Use your social media channels such as Facebook, Twitter, and Instagram to share special codes and discounts with your customers they can't get anywhere else.
The key is to do it on a consistent basis, so they associate your social media accounts with the source of discounts and offers.
Make the posts easy to share to ensure visitors share the discount codes with their friends and you can reach more people.
Another great way to make the most of your social media marketing for franchises is to take advantage of social media influencers.
Influencers already have an established audience who trusts their opinion. If you partner with the right influencer you will have yourself a new batch of potential customers.
Social media influencers tend to offer giveaways to their followers. One lucky person gets one of your products for free. Meanwhile, it generates buzz among others who will be curious to try out your products.
7. You Will Slay Your Competition
Competition is an inevitable fact of running a franchise. Social media allows you to track your competition and do some research into what they're doing.
Of course, the last thing you want to do is copy your competitors because you'll get a bad reputation.
This doesn't mean you can't make observations on what they do right and what they can improve on.
If they're doing something well, and it's effective, think of ways you can do it better.
Let's say your competition is getting a lot of attention for addressing something that no one has addressed before, brainstorm ways you can model their strategy with something new.
Of course, you need to be aware of the differences in the companies and approaches are not the same.
Monitoring the competition also allows your franchise to take note of what they're failing to do and what you can do better.
If you manage to stay ahead of the competition, you will establish yourself as the authority in that area. Staying ahead of the game is one of the reasons why you need social media marketing for franchises.
8. You Will Increase Your Brand Awareness
We already discussed how social media marketing for franchises allows you to do direct research on who your target audience is and what they're looking for.
Social media marketing for franchises also works the other way around too! Your social media presence also brings in more awareness about your brand.
It increases your visibility and more and more people will begin to recognize your brand. Social media users will become familiar with your logo and your content when you remain active on social media.
Encourage employees and your business partners to interact with your social media accounts. They can share and like your posts to increase visibility among their network.
A business that receives consistent interaction increases its brand awareness. The numbers show that only spending a few hours a day on social media interactions will have positive results for your business.
9. Your Conversions Will Go Through the Roof
The end goal of social media marketing for franchises is to sell more products or services.
Well curated social media posts, videos, and images will create a positive impression of your brand.
An increased social media visibility will lead to higher conversion rates.
This is due to the fact you're reaching more people than you normally would with other marketing strategies.
If they're already logged into their social media accounts and linked them to your online store, they'll be more likely to buy when everything is so convenient.
Also, social media marketing for franchises is more effective because it brings in the human factor.
When a customer asks a question on your social media page and they get a response, they'll know is a human on the other side answering their question and not an automated machine.
About 51% of the time customers are more likely to buy when they developed a human interaction and they feel heard by a brand. This leads to more conversions.
Not to mention, you'll reach people who might not have been familiar with your product in the first place.
The end goal of social media marketing for franchises results in increased customer loyalty.
All of the points discussed lead up to customer loyalty, especially due to the constant engagement with customers on the social media accounts.
Your franchise will also receive more brand authority due to the consistent online presence.
When they see you posting content that is truthful, well curated, and in alignment with your company values, your business will become more credible.
They'll turn to you as the lead authority in the market, and they will refer more people to your business.
Getting real feedback and reviews on your social media pages also increases brand authority and customer loyalty.
Social media marketing is essential in order for franchises to thrive in this digital age. The benefits include better customer service, better ROI, increased brand awareness, and more customer loyalty.
Did you enjoy these social media marketing for franchises? If you want more tips on how to grow your business with the help of digital marketing, visit our blog or check out our services or get started with a complimentary 30-minute strategy session.