Your SEO Toronto Services Company!
Digital Shift is an SEO Toronto Services company that seeks to identify the right Local SEO strategy for your business. Our Toronto SEO expert will identify what type of search query your target audience is using and produce a local SEO strategy approach. Each approach will be different based on how your target audience is searching.
How Users Are Searching for You?
This question is often asked amongst businesses nowadays. But the bigger question is how you can get in front of them. There are three types of searches that users go through.
Contextual Text - Location Keyword Used in Users Location
Contextual Text makes it very easier for Search engines to comprehend what the user is looking for because the location is in the search query. This is evident when the user provides Search engines with a specific location. This location is the location where the search engine user is currently located.
For example, someone located in Toronto, Ontario will use the keyword Toronto in the search query. So if this user performs an online search for the expression "Toronto Accounting Firm" Google has a very clear understanding of the what the user is looking for especially since the user is also physically located in Toronto, Ontario.
Inferred Search - Location Keyword Different Than Users Actual Location
Google has to infer what I am looking for based on the keywords used. This is when a user provides Google with a Keyword with a location specific keyword that is different than their actual location. This type of search is very common for people planning to travel.
For example, someone searching "Best New York Pizza" while located in Toronto is an example of an inferred search. In this example, Google needs to determine is the user is searching for new york style pizza in Toronto, Ontario or if the user is looking for Pizza in New York City. If the search results are not what the user was looking for a redefined search using "Best Pizza in New York City," will likely return the desired outcomes.
Intent-based Search - No Location Keyword in Search Query
When a user searches for a location intent term without including the actual location in the search query. For instance, someone located in Toronto, Ontario searches "Sushi" without a location reference. Google will use existing data including available Geodata such as an IP address to determine the location and return local search results.
So what keywords work best? It all depends on the industry and the geographic location. The keywords your prospective customer are using to search are critical to the success of your online marketing efforts. Digital Shift can analyze your website, keywords, and provide you insight on search trends, both locally and globally, cost per click costs, competitiveness, and keyword ranking difficulty using our technology.
What Are The Factors That Matter For Local SEO?
There are five points that are important for great SEO practices. Each component adds to your digital marketing efforts to get you great results in the local area. As a seasoned SEO Toronto Services company, we have been using these points to give our clients more than satisfactory results.
Claimed High-Quality Local Profiles
Having a high-quality local profile with the right category tells search engines who you are, what you do. Ensure your Toronto business is listed and claimed in Google, Yahoo and Bing local. Ensure your business name, address, phones number and website are accurate in your profile. Include your email addresses and hours of operation to inform your prospective customers when you are open for business. Also, include images and any additional information about your business to build a high-quality profile. Get a
Get a complimentary marketing online health check to learn how your business appears in directories, social media, and search engines. Digital Shift recommends using http://blumenthals.com/google-lbc-categories/ and https://moz.com/local/categories to assist with selecting your categories.
Relevant And Optimized On-page Content
Include content related to the category that you have identified in your local profile. Include the services you offer at your Toronto location, as well as the information about the location itself, as this will enhance your local optimization. This reaffirms that category selection and further defines who you are and what you do.
Content that Your Visitors Find Useful & Share-worthy
This is a best practice that should be implemented to all of your pages. The content needs to be shareworthy, interesting and valuable to the reader. It's no secret now, educate your visitor or give them something worth sharing and talking about because it will not only make them look smart, but they will be willing to share your expertise with the world through social media channels.
Location Optimization in Webpage Titles
Our SEO Toronto optimization best practices ensure that your Toronto location is in the page title. You don't have to be a coder to do this. For example, the keyphrase "Toronto Financial Professional" should be in the primary title if you offer financial advice in the Greater Toronto area. Not sure how to do this? Contact Digital Shift and we can walk you through how to achieve this.
Location in Title Tags
The titles are important, use them wisely. Optimizing your titles correctly will enhance your local visibility. Location in primary headings (H1) and secondary heading (H2) tags. If this sounds too technical leave a comment below or contact us. In addition, information about site structure is also important and goes hand in hand with keyword planning.
The Quality and Authority of Links to Your Domain
Backlinks still matter! If someone tells you otherwise, consider getting advice elsewhere. Yes, social signals are important, but a good mix of them with a great content strategy will get the job done. This means that quality and authority of links that point to your specific landing pages enhance your ranking. We know this is not new news, but it is worth noting for beginners and people just getting started with SEO. SEO profiled are equally important to your business.
Directory Listing & Citations
Authoritative directory websites help inform search engine that you say who you say you are. Your business name, address, phones number and website must be consistent. Email addresses and hours should also be consistent amongst all citations and business directory listings. Hire a professional, if you are not sure what you are doing, they can give you some great advice and get the job done right. Get a complimentary marketing online health check to learn how your business appears in directories, social media, and search
Reviews
Collect reviews about your business in Google as well as other review websites such as Yelp and Facebook. The reviews help boost your credibility and reputation of your business. Ensure that you are keeping an eye on your reputation. Online visitors trust reviews and rely on them when making a decision about contacting a business.
Optimize for Your Toronto Business
Reach your target market and turn prospective customers into satisfied paying customers. If you are not satisfied with the performance of your website regarding getting the results you were hoping for it might be a good time to talk with us.
Search results and your position within a search engine are important. If you aren't ranking high, it's likely you're not using SEO or PPC to your advantage. Check out the benefits of local SEO and our local SEO pricing packages on how Digital Shift can help you get great SEO Toronto results. PPC is a useful digital marketing campaign when used effectively. PPC helps you get more relevant leads than SEO. Our
PPC is a useful digital marketing campaign when used effectively. PPC helps you get more relevant leads than SEO. Our Toronto PPC Management educates you how we can help you with your SEO Toronto services. Our PPC Packages shows you how you can get started!
What Does It All Mean?!
Your local SEO Toronto strategy should include on-page SEO factors, local citations with verified listings, and high-quality links to your website. All of these factors work together to give you long term results! If you have any questions, please do not hesitate to contact us.
Want to Work With A Leading SEO Toronto Services Company?
We are a premium SEO Toronto company specializing in local optimization within Toronto, Ontario. Digital Shift has been in business within Ontario since 2007, we have helped many companies achieve their online business goals. Business owners and marketing managers in Toronto, Ontario work with us because we provide advice and solutions that actually work!
Digital Shift has been collecting data for years and tracking activity, which allows us to not only keep track of our efforts but also helps identify best practices. Our strategies are consistent throughout the board but are tailored to a specific business. We test, test, and test until we get it right (statistical significance and proof it works) then we make the same recommendations to our customers.
Why Bother Optimizing, If I have Great Content Won't Things Just Happen?
If you have a business in Toronto or are a professional in the GTA, we can help you reach your potential customers with our premium Toronto SEO services. Your business will be more "findable," and we can help you get the results you want by targeting your customers in a high-performance manner using target SEO and advertising strategies.
Local SEO in Toronto is also a great compliment to our Toronto PPC Management Services, which are designed to help connect you with people actively searching for your business or products in Toronto, Ontario. We implement strategies that are holistic in nature and have a component of On-page SEO, Off-page SEO, social, and paid search. Your local presence is an investment into your online reputation and branding. We can help you design a marketing strategy for any budget.
Why Trust Digital Shift with Your Hard Earned Business Reputation?
Your optimization matters most to us. We can discuss these options with you as part of your overall marketing strategy. Our expertise in digital marketing has helped satisfied clients. Contact us to learn how we can help then count on our affordable Toronto SEO services. We will provide you with an affordable Toronto SEO solutions that actually works.
At Digital Shift, we take special care to customize the advertising pages that perform very well on Google Yahoo! and MSN for multiple keywords. Specializing in Toronto SEO and Toronto web marketing, we have worked for clients throughout North America. With an experience of working for a wide variety of client base, we have the experience to create customized solutions for our clients and lead them to great results. Have multiple locations? No problem. We can create a strategy to help rank each one individually.
SEO Toronto Experts You Can Count On
Our expertise and specialization in Toronto SEO, guarantees you an efficient & clean code to function in all the targeted browsers, as we optimize the pages for top ten search engine rankings. We are always vigilant to provide customized shopping carts and online applications and offer complete support and guidance, utilizing the minimum possible bandwidth through optimization of file sizes.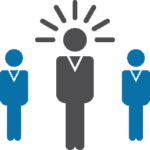 Get rid of problems such as poor coding and bad techniques and site indexing issues that are causing you problems in search engine results. These common errors always work against your ranking efforts.  These "bugs" cause inconsistencies within browsers and operating systems and make your site load slowly, then ultimately "crash or hang-up". This certainly does not need to be the fate of your website. Because you now can connect with an expert.  The services of Digital Shift will end your search for a Toronto SEO company you can count on. We provide you, and your business the ultimate solution. We are just a click away!
The services for Digital Shift are provided by Toronto SEO Experts who understand local search. We apply industry best principles and perform rigorous routine checks with web and search engine optimization presenting the best possible web experience to our clients, customers, and visitors. Invest into your website and your local business presence. Get on the web and move your business to the next level with our Toronto SEO service. Learn how we can help you with SEO in Marketing! You can count on us as your Local SEO Experts!