Your Pay Per Click Account Management Made Easy!
Pay Per Click Account Management requires skill and experience. When it comes to successful pay per click account management, Google Adwords is often at the top of the list. Google Adwords set up a campaign to meet your goals and targets. If you have a background of data analysis, that will definitely come in handy too. Pay per click account management is also time-consuming. We help your business manage your Pay Per Click campaign so that you can focus your time on what matters more. If you have a product or service to sell we will analyze the data, determine the keywords you want to bid on to keep your campaign focused.
Digital Shift is an all-inclusive digital marketing agency with pricing tailored to small and medium-sized businesses. Our pay per click management software enables us to get the job done effectively and in a timely manner! Clients have recommended us for our great customer service. Digital Shift has affordable pay per click management that you will find beneficial in the growth of your business.
Have General Questions Regarding PPC Account Management?
PPC is not considered a tedious effort to other online optimization techniques. However, it is easy to forget. A great PPC Account Management expert will be, first and foremost, proactive in your PPC account. With the digital landscape prone to continuous changes, accounts will need features, review of keywords, and much more to ensure their success. Your PPC account will be employed with new concepts that help your business achieve in PPC. This success comes from questioning why.
The data of your industry and business will help our pay per click account management expert understand why something is succeeding and why some may be failing. Data is crucial in PPC management. An expert will tell you that they are data driven as that is the catalyst for further experimentation or taking risks. The data we have on your business and industry will also back up our sayings on our easy-to-understanding reports that you receive.
Here are some general questions you may have about PPC or the management of your PPC account.
What Is The Importance Of PPC?
In comparison to SEO, PPC is much more targeted. Those ads that you see at the top of search engines like Google are the benefits of PPC management. In brief, PPC is a method that uses paid advertisements to drive relevant traffic to your website. Though you may not be paying much per click, you should still use your money wisely.
We analyze the competitive keywords relevant to your business that will help it grow.  This means that your business ads will only show up when a customer is searching for your keywords. Essentially, PPC helps you drive much more relevant traffic than SEO. Customers clicking on your ad most likely already has an intention to buy and is in the last phase of their buying process. As such, it is important to get your business noticed above your competitors. PPC gives you flexibility in targeting your ads globally or a specific target market.
What Do You Focus On In PPC Management?
There are different types of Pay Per Click account optimization, each having a significant amount of importance. At Digital Shift, we monitor all aspects of your business PPC account to ensure you are getting the most out of PPC. First, there is keyword expansion. What kinds of keywords are profitable to your business? It is unlikely for us to cover every single keyword. However, by monitoring we will evaluate which keywords are the most beneficial to bid on. We also focus on negative keyword research. This will eliminate wasteful spending, so your money can be geared towards productive keywords. By knowing what keywords to bid on and not to bid on, this will enhance your click-through rates, quality scores, and your overall ROI.
By knowing what keywords to bid on and not to bid on, this will enhance your click-through rates, quality scores, and your overall ROI. We also cut your losses on non-productive keywords so your account will be fresh with great and profitable keywords. Bid optimization is an activity that adjusts bids according to your bid strategy and changing ad auction prices to maximize your ROI. This involves continuous monitoring of your PPC management activity which is in the hands of a PPC expert.
Want More Valuable Information?
Pay Per Click Account Management should be handled professionally. As such, it is important to consider who should be in charge of your PPC Management accounts. Digital Shift not only has experts in Google AdWords but will manage your account according to your goals and needs. Why should you use Google Adwords? In a single sentence, Google AdWords should be used by all businesses wanting to target users using Google's search engine. Why should you invest in an expert? Experts already have the expertise and effective tools to get the job done correctly. Is PPC Advertising worth it? Along with our PPC pricing plans, our PPC campaigns are affordable for businesses of all sizes!
Why Choose Digital Shift?
Setting up a PPC account and forgetting about it in the long-term is not a great strategy.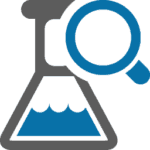 This usually results in lower quality scores which lead to higher cost per clicks which then results in your ad getting a lower position. Your ROI will go down and ultimately your PPC campaign will fail. As experts in Pay Per Clicks, we make sure that an Analytics Experts and a Pay Per Click Account Manager reviews your account. This allows the individual to decrease your monthly spend costs while maintaining steady click volume.
Being active on your PPC account starts you off on the path to success in PPC. Your spending will be reduced without sacrificing valuable traffic. Overall impressions will be increased while your average Cost Per Click will be reduced. Our expert will analyze current and predict future trends and optimize your ad text. Gradually, you will see an increase in your quality score averages. Digital Shift offers a free consultation and is a transparent company with no hidden set-up fees. Contact us today to get in touch with a Pay Per Click Account Management Expert!