What Does SEM Pricing Look Like for Business Services?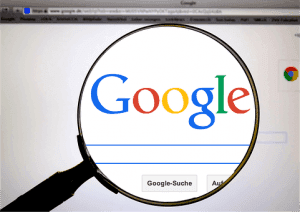 The team at Digital Shift® created this SEM pricing overview to provide a breakdown of what to expect in 2021. Search Engine Marketing (SEM) is essentially a term used to express the components and strategies, including SEO & PPC, to compete in search engines like Google. In order to outrank your competition, your strategy needs to include the primary components as well as:
Website Design (Responsive & Conversion Optimized Design)
On-Page SEO (Website Optimization)
Local SEO (Location-focused Link Building)
Content Marketing (Blogging)
Off-Page SEO (Link Building)
Social Media Updates (Social Promotion)
Social Media Advertising (Facebook Ads)
Search Engine Advertising (Google AdWords & Display Network)
Google My Business Management
Search Engine Marketing has a lot of moving parts. Sure, you can try to do it yourself, outsource it to a so-called expert, or have an experienced digital marketing agency do it. Either way, it's your business, you decide the best option for you! Our services allow you to have peace of mind and to stop worrying about your digital marketing and ranking in google.
Monthly vs One-time Services and SEM Pricing
Search engine reward consistency and your competitors will react if they get outranked. That is why all of the best SEM services are monthly. In addition to search engine algorithms preferring consistency, work performed monthly allows for better planning and is proactive.  The exception would be building a website. With a one-time upfront website, you get everything including copywriting and images for all our services. Everything is written and optimized for you by professionals and done right. Professional monthly website options also exist that include similar features, but they are offered as a service for you and help better manage your cash flow. A website is a must-have and is the first impression of your business. But more importantly, it needs to be structured properly by a technical SEO specialist and the content needs to be written by a content marketer that understands On-page SEO. In addition, a programmer and a graphics designer need to be involved. With the many different specialized skills needed to deliver a professional website, in our experience, many lower-cost providers fall short and businesses suffer as a result (while continuing to incur overhead costs) only to later have to re-invest to get the job done right.
Must-Have for SEM ($ 499-999 Per Month)
You need this if you are just getting started. A website alone is not going to get ranking on its own. Search Engines are extremely competitive. To stand a chance you need to have a professional website that's keyword optimized with Local SEO. Done properly, you will start ranking organically in search engines, appear in Google map results and start receiving leads.
The Essentials of SEM ($ 1,000-1,999 Per Month)
In addition to a website and local SEO strategy, businesses that are more growth-focused include content marketing and social media. With this strategy, businesses create content that their audience finds valuable and they share it on social media to gain followers and likes. These social signals help with their rankings and search engines see that the website is fresh and up-to-date with new content coming out frequently.
Local Growth Focused SEM ($ 2,000-4,999 Per Month)
The growth-focused business needs to be found online, there's no exception. Social media ads such as targetted Facebook Ads and advertising on Google AdWords allow the growth-focused business to generate more leads and sales. A larger ad budget allows targeting on more advertising avenues for more targeted audiences and keywords. Building a funnel with a conversion-optimized landing page gives the growth-focused business an edge.
Multi-Location SEM ($ 5,000-19,999 Per Month)
Similar to the growth-focused business, but with more than one location, SEM for multi-location business means more awareness. Research and optimizing for keywords such as "service + city" allow us to pinpoint both organic and paid traffic strategies to help you win. Advertising on Google AdWords is an extremely important focus for multi-location businesses and allows them to get results quickly. Multi-location businesses need larger advertising budgets to keep each business location top-of-mind and the phone ringing.
Competitive SEM ($ 10,000-39,999+ per Month)
A competitive industry, as well as a target audience, means more competitors, but there's also a much greater target audience with more prospective customers to win! Competitive SEM includes a more aggressive off-page SEO strategy and a larger advertising budget across more areas to generate new leads and sales. Geo-target keyword research and optimization as well as large advertising budgets with a focused funnel allow businesses to win in competitive industries.